The sets didn't really count. It was a jamboree, scrimmage, the preseason — but don't tell that to Lost River's Jazmin Cobian.
With her team down several points in a volleyball practice set against Mazama's junior varsity team on Thursday, Cobian pounded serve after serve into the Viking side, briefly giving her team the lead. Coaches, players and spectators alike were all screaming.
"I definitely feel pressure," the sophomore outside hitter said after the set. "But I know my community supports me no matter what, no matter how hard I serve and if I miss or don't, I know they'll be OK with it."
The games didn't count, but the buzzing, crowded atmosphere inside the Lost River gym on Thursday suggested that this preseason volleyball contest featuring multiple area teams most certainly mattered.
"This is the most people that we've had at any sporting event in a while just because we couldn't," said Katey Limb, Lost River's head volleyball coach. "So this is fantastic."
'A little piece of normalcy'
Following last year's pandemic-altered season that saw all sports playing abbreviated spring campaigns, Oregon's fall high school athletics are set to debut in a far more normal format — with fall sports actually being played in the fall and currently no limits on crowd capacity.
However, like last season, off-the-field factors outside of the control of athletes and coaches have already proved to be a source of disruption and scheduling chaos. Lingering wildfire smoke and the record spread of COVID-19 have already caused cancellations for some scheduled jamborees.
But athletics officials across the Basin aren't letting those problems put a dent in the optimism which comes from having students back in front of educators and athletes in front of fans.
"Our kids, our fans, our community, everybody's excited to get going," said Vic Lease, Mazama's athletics director and head football coach. "They want to get back to normal and this is a little piece of normalcy for them."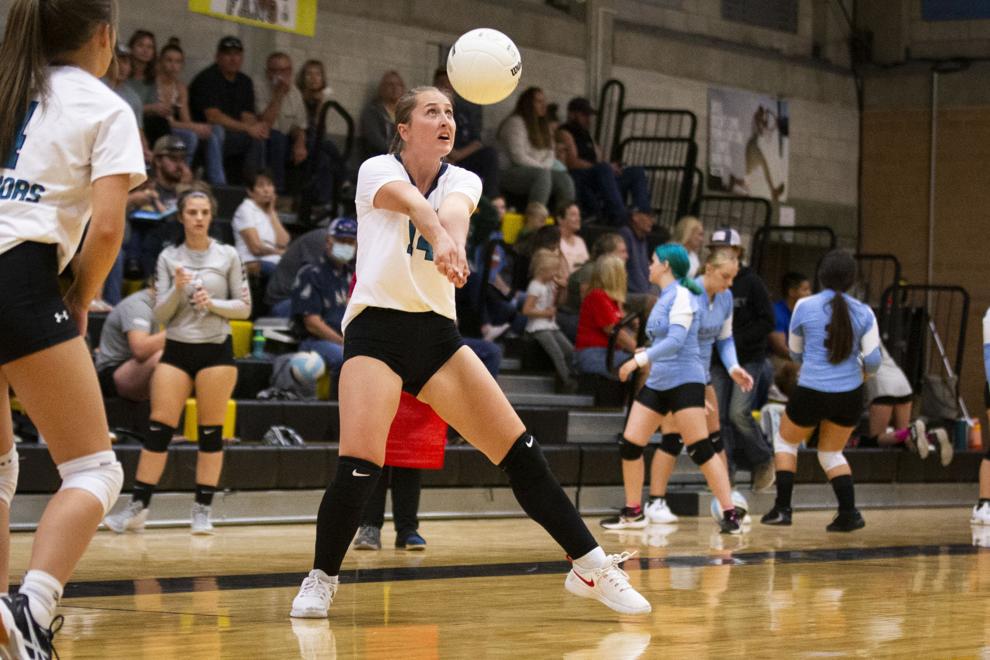 Smoke, an ever-present challenge of fall
The beginning of the fall sports season does unfortunately overlap with the ever-lengthening wildfire season.
Changes this year to the Oregon School Activities Association regulations relating to air quality have allowed coaches a little more wiggle room when it comes to getting in outdoor practices in semi-smoky conditions. Outdoor practices no longer than 90 minutes are permitted when the AQI is between 100 and 150.
For many teams locally that's meant that outdoor sports have had to practice in gyms or at the indoor facilities at Mike's Fieldhouse when they've got a spot reserved. Since the AQI is monitored regularly, some practices can start indoors and then progress outdoors if the smoke blows away, said Henley Athletics Director Jesse Hamilton.
"Practice is one thing, but I think it can have pretty big impacts on games," Hamilton said. "Because, you know, teams traveling over the hill, things like that, all the logistics that go into traveling, it's tough to wait until a half hour before game time to make that call."
When the AQI goes over 100, outdoor games have to be either canceled or moved somewhere with a lower AQI.
The now-reliable early September smoke has even changed the way some teams schedule their games. Lease said that's exactly why the Mazama Vikings football team will be playing Marshfield in the usually less smoky Coos Bay on the Friday before Labor Day weekend. Mazama's cross country teams are also looking outside the Basin for early season meets.
It's unclear if every team is intentionally taking a similar route as all but one varsity football team in Klamath County is scheduled to be playing an away game during week one.
"We're hoping these first couple games, being played away, we'll be able to get them in," said Scott Mason, the Klamath Union athletics director. "A couple of weeks from now when we start playing home games that smoke will have cleared out for us. But that's always a concern in the fall."
Masks back for spectators, but not athletes
Of course the pandemic, which has sent every level of sports spiraling since the spring of 2020, continues to rear its ugly head.
Both Lease and Mason said they've had football jamborees with other schools canceled because of COVID-19 outbreaks.
As Oregonians have filled hospitals at record rates, Gov. Kate Brown has laid out a slew of mandates over the past month.
Athletes don't have to wear masks in competition this year, but those watching likely will for at least the beginning of the season. An indoor mask mandate has existed since mid-August and an outdoor mask mandate, for those in large crowds like spectator sporting events, went into effect Friday.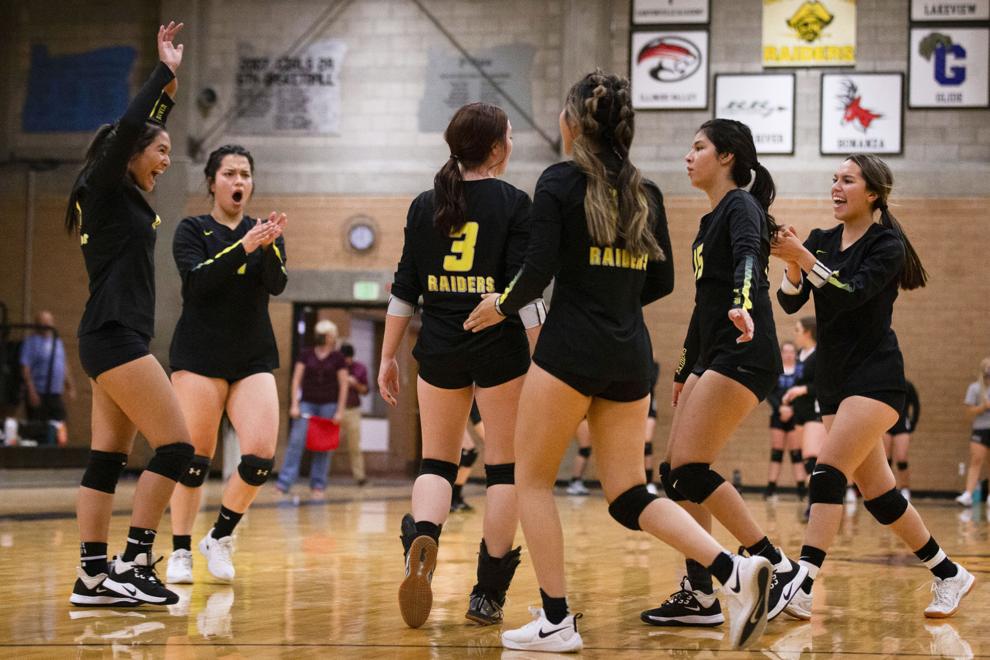 Right now, the governor calls the shots on such things, Lease said, and administrators are going to do what they have to do to keep kids in schools and contests going.
"Sometimes, us adults get in the way of what's really important for these kids," Hamilton said. "And, yeah, I know, masks are back. I don't want to be in one. I don't know that anybody wants to be in one. But the fact of the matter is we're going to have kids full time, every day."
Students are excited to be with friends, teammates and in front of fans and area schools are trying to do their best to protect that.
In front of the Lost River stands, Kalani Kolii, Mazama's junior varsity volleyball coach, said it was obvious how excited his team was.
"I can tell the difference from last year already," Kolii said. "They're playing a lot more aggressive, because of the cheering and the yelling and the support that they're getting."