Looking for excuses to spend time outside?
The opportunities are many, whether with the Klamath Trails Association, Klamath Basin Outdoor Group or the Klamath Lake Land Trust.
Klamath Lake Land Trust
The Land Trust has already kicked off its 2020 season. This year's "adventure series" again includes a variety of activities, with the bird tour at the Lower Klamath Wildlife Refuge set for April 4. Other scheduled outings include a May 16 Wildflower Walk on the Tablelands along the Sycan River Canyon; a June 6 "Bio Blitz" on the Land Trust's "For the Birds" property along the Sprague River; and a July 11 Sycan River combination event that includes camping, swimming, hiking, geology talk and stargazing.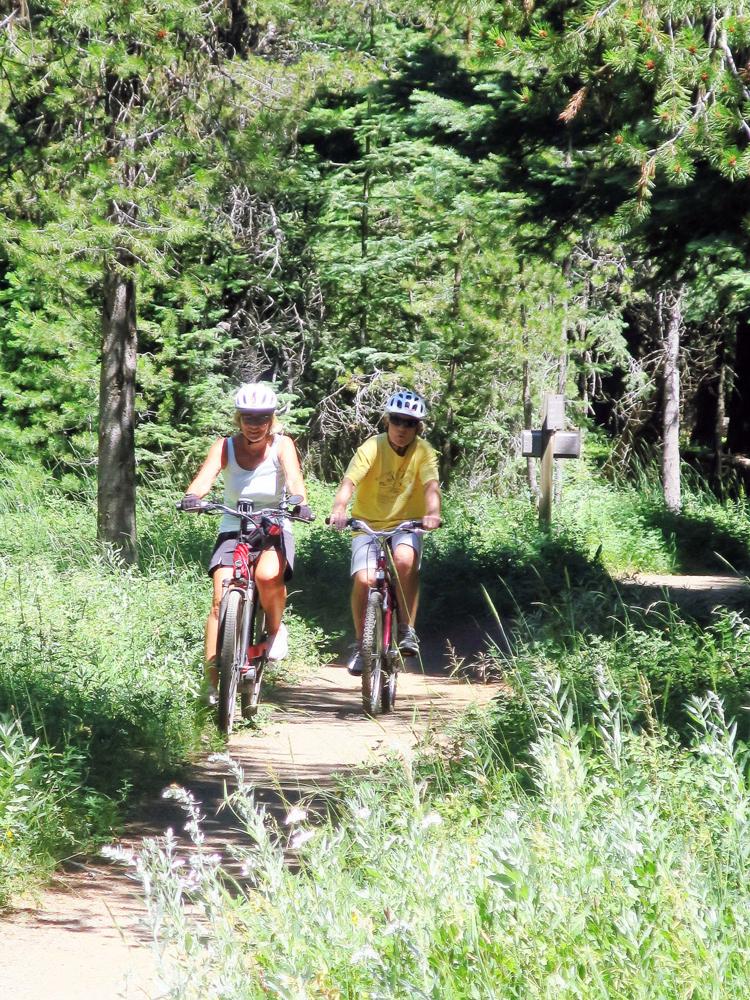 In addition, the Land Trust also has scheduled a Link River walk with the Klamath Tribes' Perry Chocktoot; kayaking along the Wood River on Aug. 22; a day hike on the Cold Springs Trail in the Sky Lakes Wilderness Area on Sept. 26; and a cross country ski outing, with hot chocolate sipping, on Dec. 12.
A volunteer activity is planned Oct. 24 with a combination walk and planting along the Lost River. Information on other volunteer events will be posted on the Land Trust website at www.klamathlakelandtrust.org. Information and registrations for adventure series activities is also available at the website or by calling the office at 541-884-1053.
Klamath Basin Outdoor Group
Weekly outings are held year-round by the Klamath Basin Outdoor Group. Schedules are developed monthly, usually at meetings held at 6 p.m. on the third Thursday of each month at The Ledge. Because of concerns about COVID-19, no meeting was held Thursday. Bill Van Moorhem, one of BOG's leaders, has requested people interested in leading trips for the rest of this month through April 14 contact him at wvanmoo@gmail.com. A schedule of activities is also posted and updated on the group's Facebook page.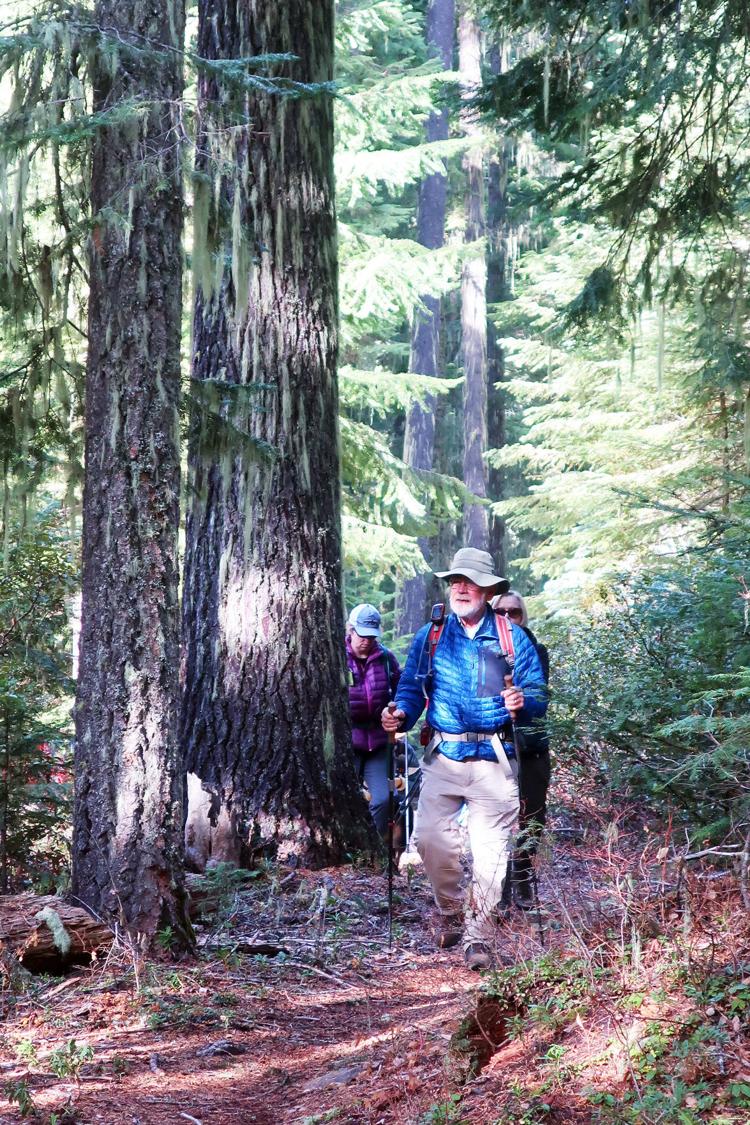 In recent weeks the group has had day hikes at Lava Beds National Monument, waterfalls along the McCloud River, existing and former lookout towers along with a lichen walk in Moore Park, cross county skiing outings at Crater Lake National Park and Moore Park, and a weekend with hiking on trails and sand dunes while staying in yurts at William Tugman State Park.
Klamath Trails Alliance
The construction of new trails at Spence Mountain is continuing with work on two new trails scheduled to begin in upcoming months. About six miles of new trails are planned on the mountain's west side. A continuation of the Spence Peak Trail will provide an improved uphill route and downhill that will eventually terminate at the existing Mazama Trail.
The Peak Tie Trail will start at the top of the Mazama Trail and intersect with the Spence Peak Trail. Volunteers – and new helpers are always wanted and appreciated – have been relocating and improving Moore Park trails and plan to resume construction soon on the Sawmill Trail that will connect the Link River Trail with existing trails in Moore Park.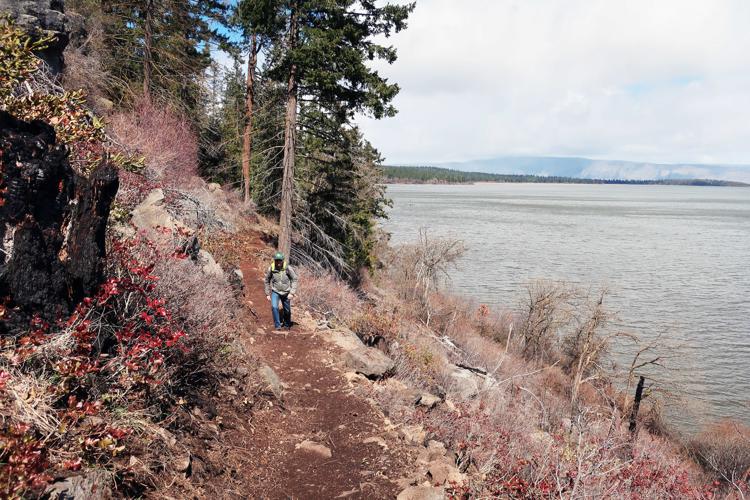 The KTA is also studying a possible Hot Springs Rim Trail for walkers, runners and mountain bikers in the Hot Springs, Oregon Tech and Sky Lakes Medical Center, but the project has been put on hold because of problems with construction and parking. If built, it would connect with the existing Geo Trail near Oregon Tech and Sky Lakes.
The group has also been involved in upgrading and maintaining trails near and along the Pacific Crest Trail near Mount McLoughlin and at Brown Mountain.
In 2019, KTA volunteers donated 171 work days and 1,685 hours of trail work, including 673 at Moore Mountain (Park), 314 at Spence Mountain, 238 in local wilderness areas, 232 in the High Lakes region, 188 on Brown Mountain, 32 on the Geo Trail and 8 at Rye Spur.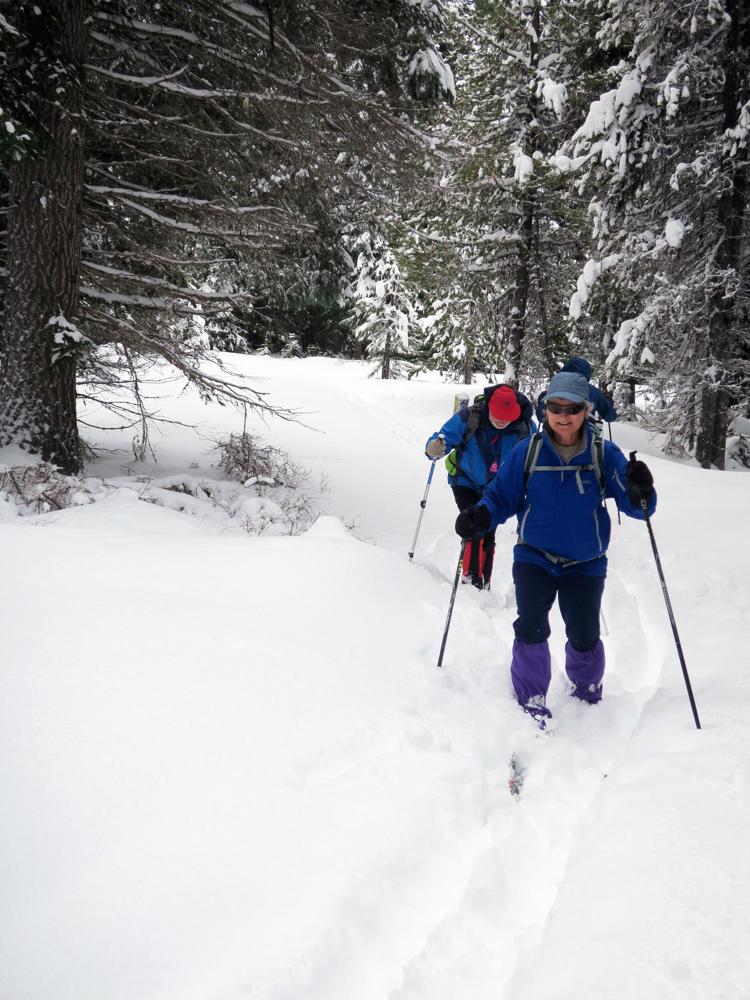 This year's action plan includes enhancing and expanding the Moore Park trail system by completing design plans for new bike skills park, rerouting the Hayride Trail, improving a trail junction and other work. Along with adding about six miles of new trail at Spence Mountain, goals include installing new trail signs and installing a kiosk at the Shoalwater Bay trailhead. Volunteers want to maintain 100 miles of trails and schedule monthly trail maintenance work. Volunteers plan to utilize social media and participate in community events to increase awareness of the projects.
For information about the Klamath Trails Alliance, which meets the second Friday each month at the South Portal building, 205 Riverside Drive, also the home of the Klamath County Chamber of Commerce and Discover Klamath, visit the group's website at www.klamathtrails.org, email info@klamathtrails.org or mail Klamath Trails Alliance, P.O. Box 347, Klamath Falls, OR 97601.