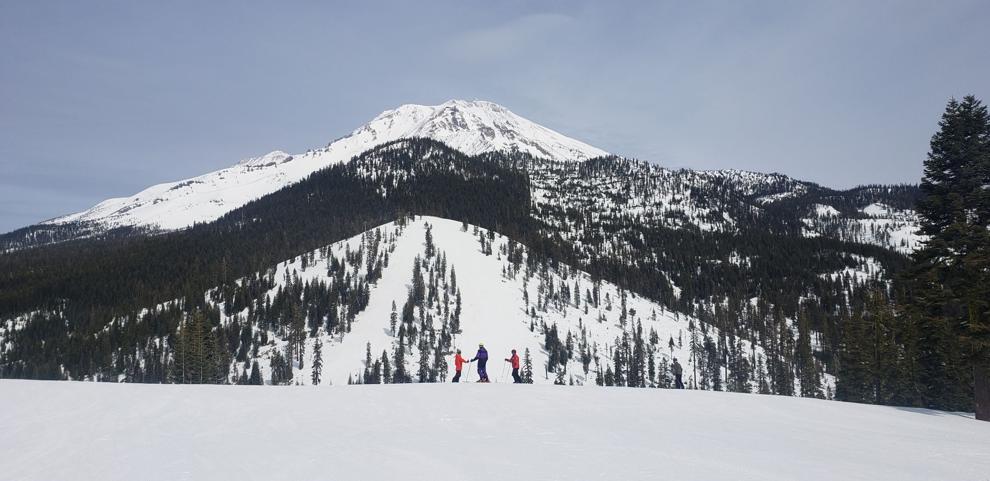 Larry Turner and I were getting some of the season's last turns. Well, at least I was.
We were enjoying spring snow at the Mt. Shasta Ski Park, where the 2020-2021 ski season is winding down. And, unlike earlier visits, when the parking lots were filled and the chairlifts had lines, we seemed to have the mountain to ourselves.
"Things have been calming down here," said Delaney Adrian, Mt. Shasta's marketing director. She noted that wasn't the case earlier in the season, when Shasta reported record numbers of skiers and snowboarders despite — or maybe because of — impacts created by Covid-19.
"We're seeing a lot of people taking on a new sport, and that's always exciting," she said.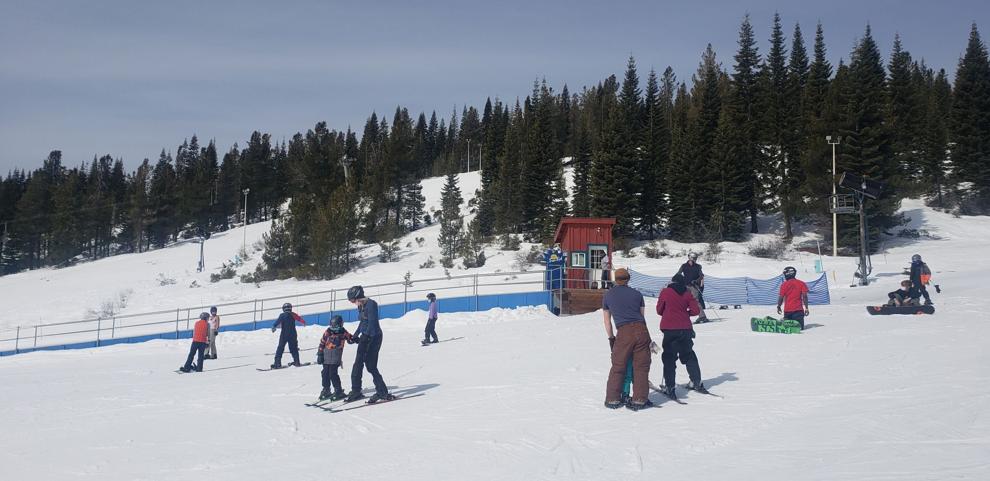 Sights of new skiers and riders were evident during our weekday visit. The Magic Carpet, a conveyor belt that allows beginners to easily go up to a small, gentle slope, was lined with all ages of beginners. Some skied or snowboarded with friends, others with parents or instructors.
Beginners, experts and people of all abilities in between have another 10 days to ski or snowboard at Shasta, where the 2020-21 season is scheduled to end Sunday, April 11. After a break, the area will open for summer activities in mid-June for mountain biking, disk golf, food services and special events, beginning with the Mile High Archery Shoot June 19 and 20. An activities schedule will be posted on Shasta's website at www.skipark.com.
At the nearby Mt. Ashland Ski Area, current plans are to keep the area open until April 18, a week longer than Ashland's originally scheduled closing time.
"We don't want our community to miss out on the best skiing and riding of the season so far," general manager Hiram Towle said in announcing the extension.
Mt. Ashland has reported "excellent" snow. During our visit, Shasta's conditions were good, but the snowpack was obviously on the decline.
To help entice skiers and riders and celebrate the season, Shasta is offering daily special events, including a Sunday Easter egg hunt and a series of daily dress up days. It culminates on the closing day of April 11, where riders and boarders can wear their best (or worst) Hawaiian shirt.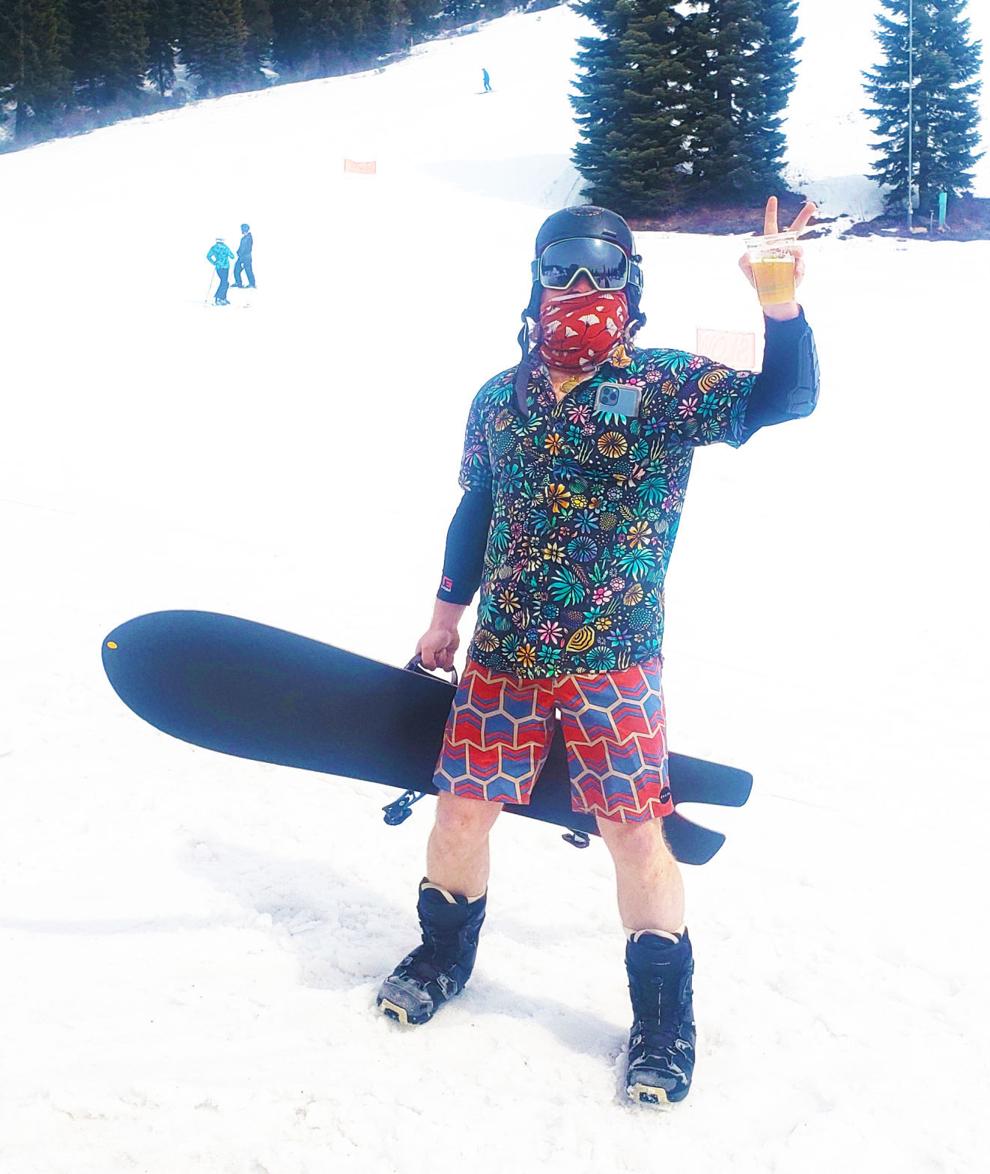 Larry and I weren't wearing Hawaiian shirts or capes or cowboy hats, but we did peel off layers of clothing as rising temperatures warmed us and the mountain. We mostly followed the sun, enjoying groomed runs off the Douglas and Coyote chairs like the North Saddle, Sugar Pine, Highland Glide, Red Tail and Eagle's Flight and more challenging, less groomed West Face, Black Fox and other trails.
Skiing with Larry often isn't really skiing with Larry. To keep him in sight, a head start is mandatory — a real long head start. Larry normally doesn't carve turns, he simply aims downhill and explodes rocket-like, zooming past and quickly disappearing out-of-sight. On a run down Sugar Pine, I took off while Larry, a professional photographer, remained at the summit snapping photos. When I reached the bottom of the run and looked back to see where Larry was, he wasn't there. He wasn't anywhere. Eventually I heard a shout, "Over here." It turned out that when I had turned my head while making a turn, Larry had flown past, unseen by me.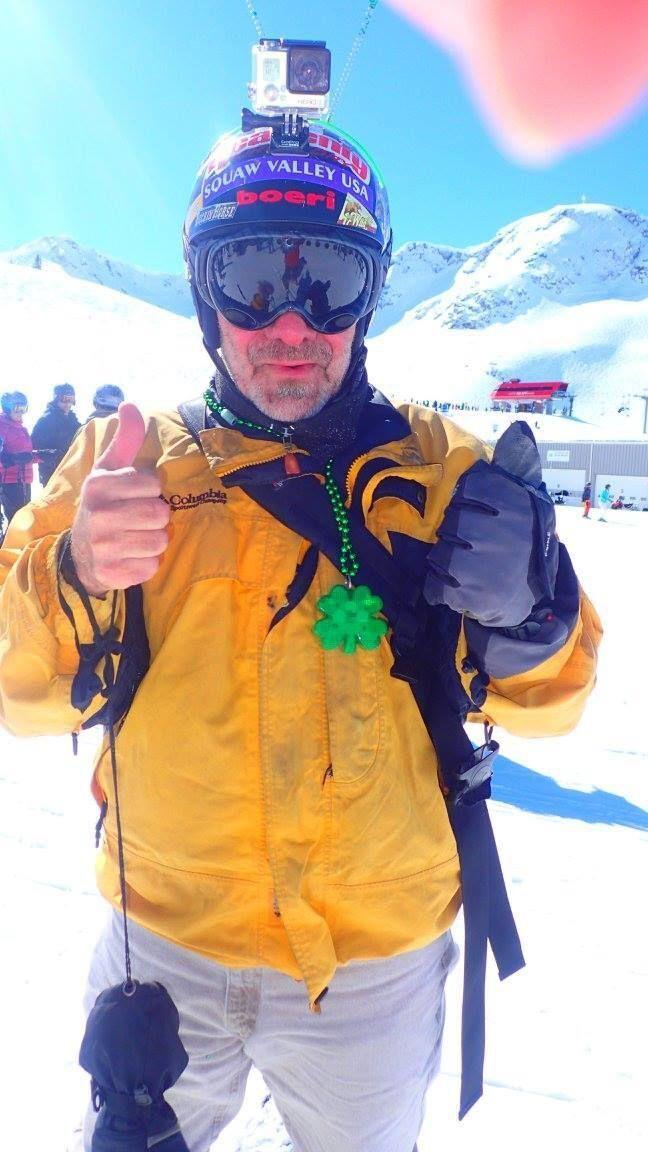 Turns out that despite his name, when he's ziplining downhill, Larry is a Turner who isn't much of turner.