DES MOINES, Iowa—
I savored each bite of the spiced pear tart.
The slices of fruit were still warm, the sugar crystalizing around the edges of my mouth as I passionately inhaled my morning treat. I tasted undertones of cinnamon, nutmeg and white wine and couldn't get over the chewy inside and flaky outside of the supporting pastry.
"Exquisite" seemed too unkind a word for La Mie Bakery's pièce de résistance. Far too soon, I finished the pastry and reached into the bag for another, all the while slurping down coffee that would hold up anywhere.
I wasn't in San Francisco, Seattle, New York City or our nation's capital. No, I was in the heart of the Midwest, happily accepting I'd underestimated what Des Moines had to offer.
The pastries were just the tip of the iceberg, too.
Unexpected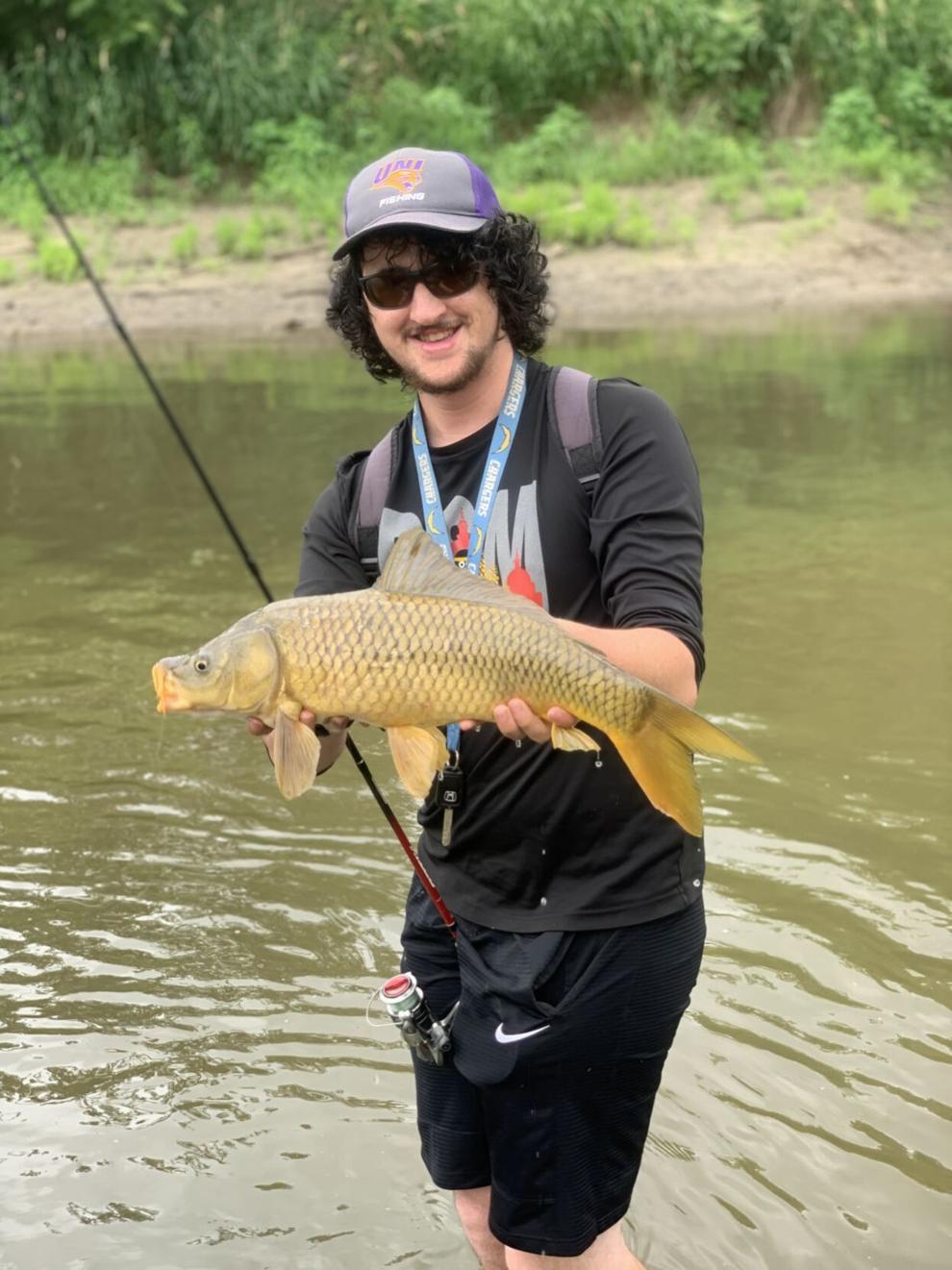 It was the summer of 2020, and I'd decided to go on my road trip despite the Coronapocalypse raging around me. I was wearing my mask indoors like a good little boy, but I'd been shocked to find the roads largely devoid of traffic as I made my way east.
Casey Shanaberger and I had "met" virtually several years prior, and I'd made plans to stop and fish with him in his native Des Moines before passing north and east into Wisconsin for the first time. He's a phenomenal young angler, famous in my circles for drifting rubber jigs for fish almost exclusively targeted with bait, including flathead catfish, buffalo, carpsuckers and other native fishes.
He had insisted I could catch a number of species I'd never caught before, and he'd come through immediately. On the first afternoon, we fish small creeks for the tiny Johnny darter and widespread spotfin shiner. Success. We wet-waded a larger stream for golden redhorse, a beautiful sucker species found east of the Mississippi. Success. We'd fished below a large dam, and I caught my first-ever flathead catfish and bigmouth buffalo, both great fights on medium-light tackle in the raging current. Huge success.
The pace had been intense, but we had results. Still, the heat was suffocating on the concrete platform below the dam, and leaning over the spillway fence for hours had my entire body aching. Casey took a break to run some errands, while I took to sightfishing shortnose gar in a nearby well-shaded lake to let the sweat dry.
Urban streams
I caught my gar as Casey finished errands, and we returned to a creek we'd fished earlier in the week. We played around with carp and suckers for a bit at the confluence of two small streams, relishing the fight on our ultralight rods.
As we passed a particular stump earlier in the week, Casey told me he thought he'd seen a pike-shaped fish dart into cover, but he second-guessed himself given that pike were uncommon in urban streams.
Waist-deep in the cool waters, we pressed upstream, landing a number of respectable carp and channel catfish that day. Nothing was new, but fish in the 3- to 5-pound class are always welcome. The muddy bottom dove further and further away from our clawing feet, and we opted not to swim, instead returning downstream.
Second chance
This time, just in case, we approached the log with caution. I threw a Rapala to the stump. Something smashed it sideways, but failed to get hooked. Repeated casts yielded nothing.
I caught a live shiner, tossed it to the stump and watched in slow motion as the menacing snaky form pounced with such fury that it pulled the impaled minnow off the hook while breaking the surface tension of the water with a massive splash.
Frustrating but rapt by its presence, I tried a spinner. It struck short three times. Three bloody times.
At this point, I felt like a failure, but that didn't stop me from catching a small green sunfish and trying that as live bait. The pike — now nearly hooked five or more times — was hesitant. It wasn't until I began to slowly reel the fish in that my quarry struck.
You hear "erupted" used a lot to describe bass and trout strikes, but it's hyperbole. This time, the pike erupted from under the log. It covered the five feet from the log to the shoreline in a fluid, violent flash, nearly beaching itself as its churning tail splashed water into my face.
I battled it for a minute or two, thankful it was so close to me. I beached the fish on the wet sand, unhooked it gingerly and smiled for a photo after Casey told me how rare urban pike were.
Maybe Des Moines deserves a second look.
Pastries and fish are justification enough, but I'd just scratched the surface of what the city had to offer. It was eye-opening. Iowa-opening, if you will.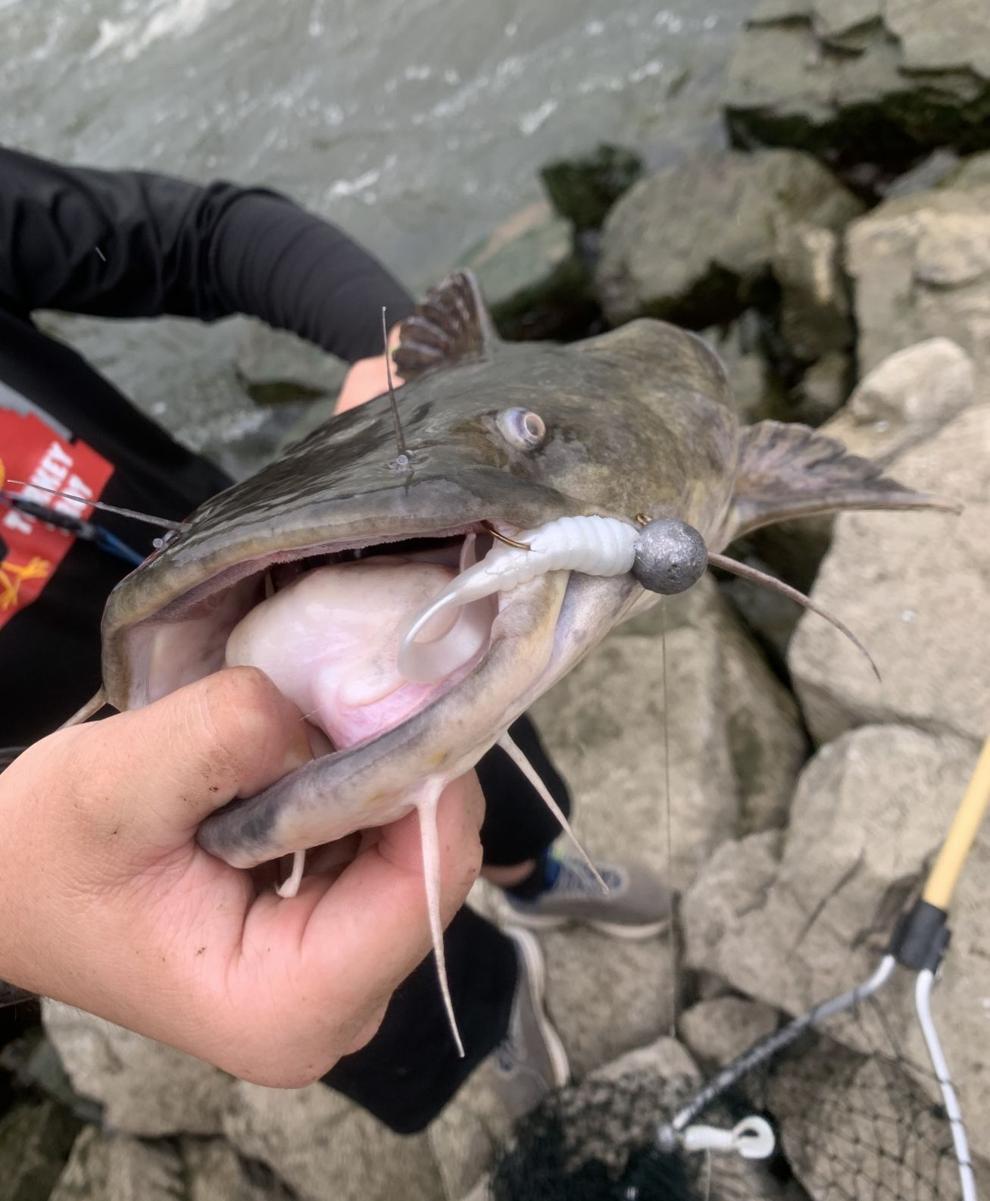 — Sign up for every CaughtOvgard column at www.patreon.com/CaughtOvgard. Read more for free at caughtovgard.com; Follow on Instagram and Fishbrain @lukeovgard; Contact luke.ovgard@gmail.com. Thank you for your continued support of local journalism.