Rock cairns, man-made piles or stacks of rocks, have a variety of uses.
They're probably best known as often key navigational tools. During a multi-day backpack several years ago along the Oregon High Desert Trail between the communities of Fields and Denio, spying the tall rock cairns was critical in route-finding across sections of the otherwise bleak landscape.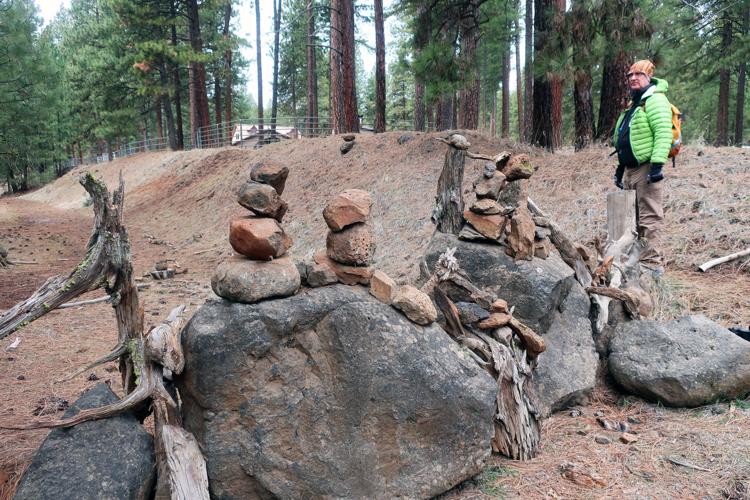 Another time, on a multi-day cross country ski trip from Crater Lake National Park to the Lake of the Woods, cairns were used to mark places where, days earlier, we had stashed food resupplies.
Sometimes cairns are inappropriate, such as in national parks or areas where they detract from the natural environment and conflict with "leave no trace" ethics. More critically, cairns can be confused as trail markers – a sometimes problem for hikers along the usual route up Mount McLoughlin.
But not all rock cairns are disruptive or functional. Some are decorative forms of whimsical art. That's the case of an ever-expanding series of cairns on a trail, a former logging railroad route, that overlooks the Klamath River Canyon from the Keno area.
Jack Bowden's book, "Railroad Logging in the Klamath Country," notes the Weyerhaeuser Timber Company bought forestlands along the Klamath River in 1923 for timber harvesting and includes a 1945 photograph of a log train traveling through the canyon.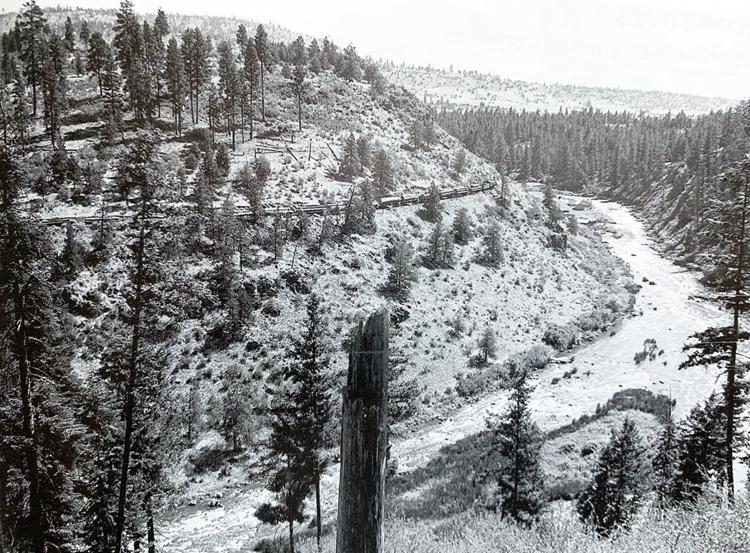 The rail line is gone but, with its gentle grade, the trail is seasonally used by hikers, mountain bikers, snowshoers and cross country skiers. Trailside cairns have come and gone, but in the past year, several playful, waggish rock formations have appeared. According to one person who made a chance encounter, the cairn creator is a 20-something year old man from the Portland area who creates the eclectic, capricious cairns while visiting the Keno area.
The growing colony of cairns comes in a variety of shapes and sizes. A large group of small walls and formations decorates the area behind a series of side-by-side large rocks that blocks vehicle access to the trail near the intersection of River View and River Edge roads. Some are perched atop the massive boulders while others are erratically scattered along and alongside the trail.
Small stones are sometimes nestled in narrow openings between larger rocks. Some cairns perform balancing acts, sometimes aided by the cliff that flanks early sections of the old rail line, while others cling together like high-wire circus acts with the aid of sticks and pieces of wood. Old fallen, rotting logs provide support for carefully placed side-by-side rocks, often with one section creatively stacked. Depending on your imagination, it could be a dragon, sea serpent or long, skinny duck. Who knows? Who cares? A personal favorite is a formation neatly stacked to create special openings.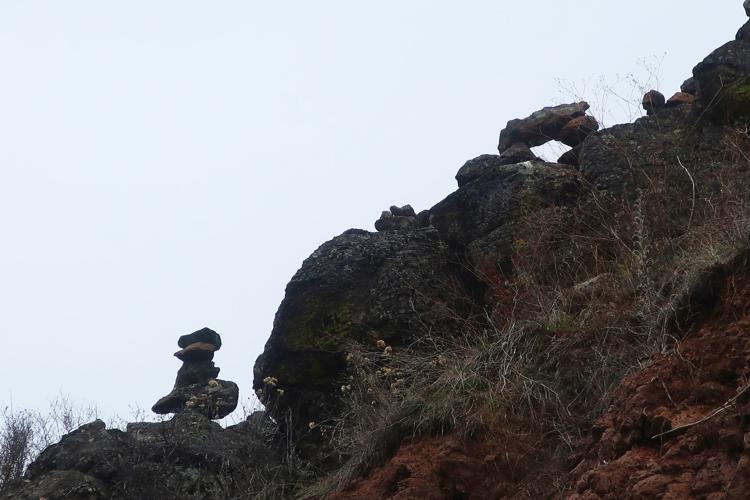 Further along the trail, as the Keno Dam and Klamath River come into view, stacks of cairns, some with larger stones serving as bases for three or four or more smaller rocks, come into view. Some are perched near the trail, others higher above the sloping canyon walls.
The cairns are delightful, but so are the views of the Klamath River as it winds and sometimes splashes whitewater as it weaves through the canyon. In slightly more than three miles another mound of huge boulders blocks the trail from most motor vehicles. After climbing through a narrow passage, it's just a short walk to a not-to-be overlooked overlook with extended river views.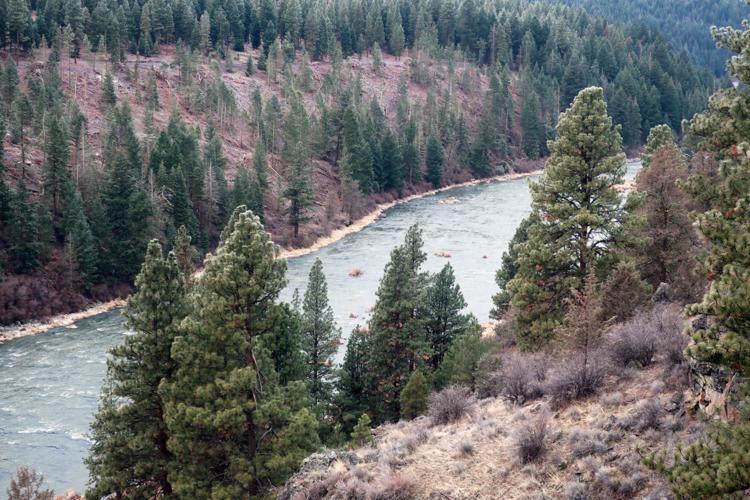 The cairns are unobtrusive and not intended to show the route. We didn't need the cairns to find our way to the trail's end or our way back. Instead, appreciate the person who is obviously taking a lot of "care in" building the rock monuments.