Long Lake is one of the many seldom-seen lakes in the Sky Lakes Wilderness Area.
It's seldom seen because it's not along the Pacific Crest Trail. And this year Long Lake is been seen even less than usual because it's not accessible from the south by the Badger Lake Trail. The trail begins at the Fourmile Lake Campground but that departure point is not possible, because the road to Fourmile is closed while the Forest Service makes plans to remove fallen trees and repair damage caused by last year's wildfires.
And it's little visited because Sky Lakes Wilderness maps created by Rogue River-Winema National Forest maps over the last 40 years have not included possibly the easiest access trail, the still-existing Lost Creek Trail.
Historical references make no mention of way the lake was named "Long." But because it stretches more than half-mile in length, the name was probably an easy choice.
Once there, hiking along long, long Long Lake is a pleasure. Varieties of wildflowers color meadows and areas along and around the lake. Sites along and off the Badger Lake Trail offer tree-shaded, lakeside retreats, places to enjoy a leisurely lunch or, for backpackers seeking solitude, pitch a tent for an overnight stay.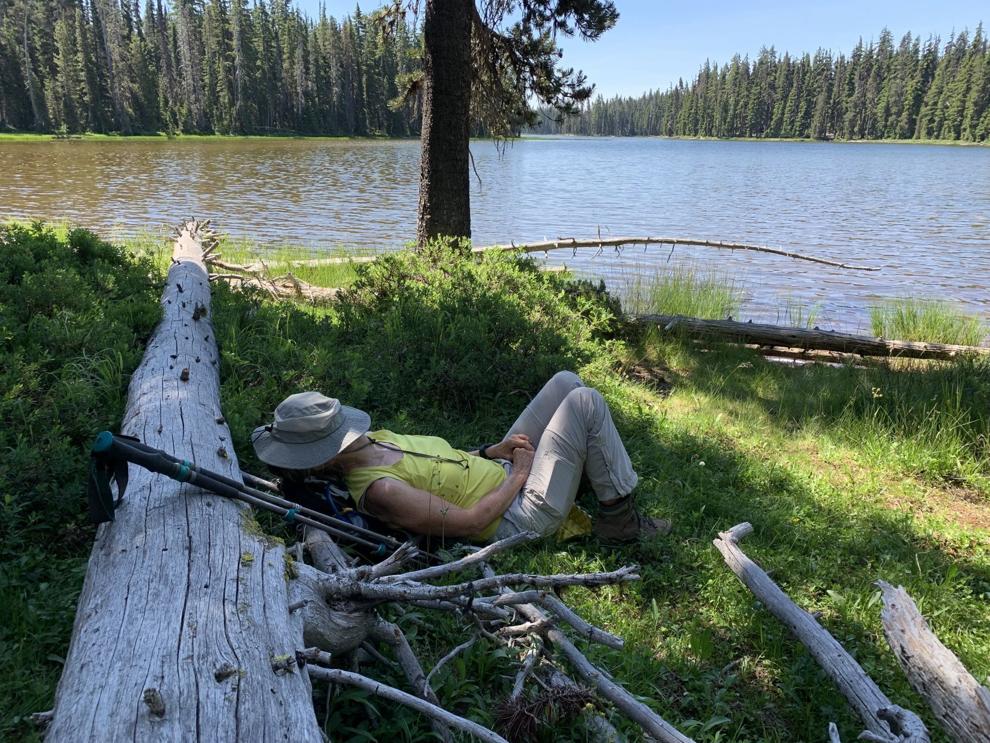 Although the Sky Lakes region is notorious for hordes of blood-sucking mosquitoes — especially in July and early August — on an outing earlier this week, they, surprisingly and delightfully, were not a problem. On a scale of zero to 10, our passel of five unanimously them a 1.
As mentioned, two trails access Long Lake. The most commonly used is the Badger Lake Trail, the only one shown on Forest Service maps issued since the early 1990s. That trek starts near the Fourmile Lake Campground, but access to the campground and lake is closed for at least this year. From the campground, Badger Lake Trail 3741 goes northeast past Badger Lake and along Long Creek about 3-plus miles to Long Lake.
The second option, which our quintet took, begins at an unsigned trailhead off Forest Road 3659, shown on older maps as FR 3561J. That road is accessed by the well-signed Cold Springs Road and is used to reach the popular Cold Springs Trailhead, where trails lead to the Heavenly Twins and other Sky Lakes Basin lakes.
After about nine miles on the Cold Springs Road from the Highway 140 turnoff, unsigned Road 3659 forks west, or left. After a bumpy mile near a bend in the road, a small pullout has room for four or five vehicles with other parking possible along the road.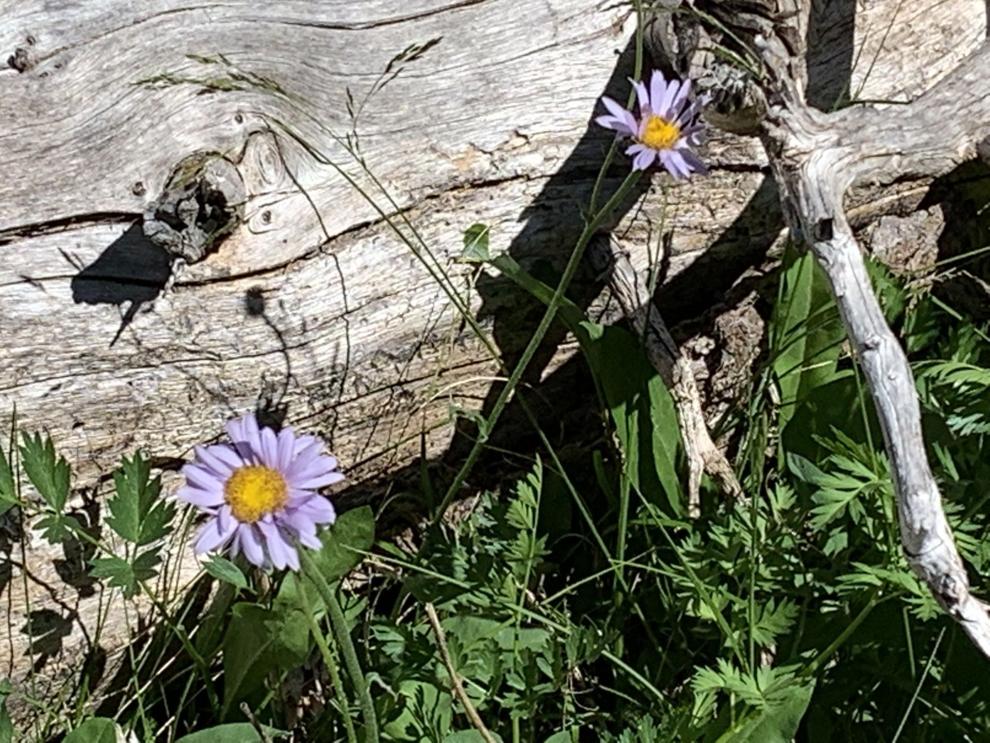 The unsigned but still-obvious trail was defunded when the Forest Service eliminated maintenance on trails accessing the Sky Lakes and Mountain Lakes wildernesses in the late 1980s and early 1990s. The trail is cleared to provide firefighters easy access to the Pacific Crest Trail. Even though it's unsigned, Lost Creek Trail remains known and popular for hikers and backpackers living in the Klamath and Rogue basins.
From the parking area, the trail heads west, reaching the Badger Lake Trail in 1.5 gradually uphill miles at an unsigned junction. Most hikers head briefly north to a signed junction where the westbound trail leads to Island Lake and other beautiful lakes in the Blue Canyon Basin, while the Pacific Crest Trail aims north toward the wilderness area's Sky Lakes and Seven Lakes basins and, further on, Crater Lake National Park.
The route to Long Lake heads south, reaching the lake's north end in about 1.25 easy miles before continuing further along the lake.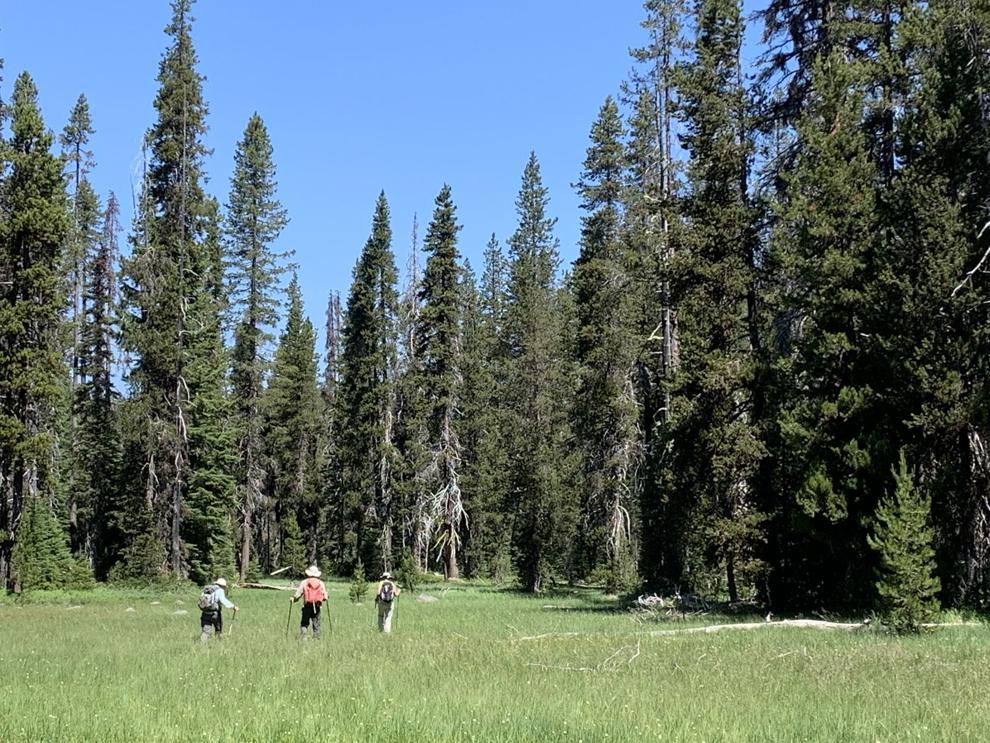 We left the trail near its north end and hiked to a lakeside clearing, which is guarded by a fallen tree that, using some imagination, looks like the head of a dragon. Bill Van Moorhem, who has hiked to and backpacked at the lake, expressed his long-standing longing for Long Lake. Following Bill's example, after snacking and gulping water and other fluids, we meandered around the lake shore or kicked back for a brief but welcome rest.
Again following Bill, instead of immediately returning to the trail we prolonged our explorations by hiking north from the lake through an expansive meadow flush with grasses and a potpourri of wildflowers — lousewort, penstemon, wild strawberries, baneberry, daisies and others, some being visited by pollen and nectar seeking bees and butterflies. Adding to the mystique were frequent sightings of fresh elk tracks and droppings.
When the meadow ended we wound our way cross-country back to the Badger Lake Trail, then continued to the unsigned Lost Creek Trail junction and back to our cars, a round-trip distance of only about 5.5 miles.
To make a Long story short, after our too short stay, we all expressed longings for a longer stay at Long Lake.