Klamath County residents watched their recycling bins fill up and some overflow after the Tingley Lane waste transfer center was destroyed by fire last month.
Recycling collections have been stopped since, but respite is on the way.
Waste Management announced Tuesday that recycling collections will resume next week on Monday, June 14.
Waste Management will collect double loads from homes at no additional cost until recycling collections are caught up. Ben Hirengen, district manager for the company, asked residents to limit to just double their normal load, no matter how much they have saved up at home.
"Our teams and trucks can only collect so much on a given route," he said.
It is possible that heavy volumes may prevent collection from all customers on regular service days. If that occurs, Waste Management said residential customers should pull their garbage cans from the curb, then set them out on their next regular service day.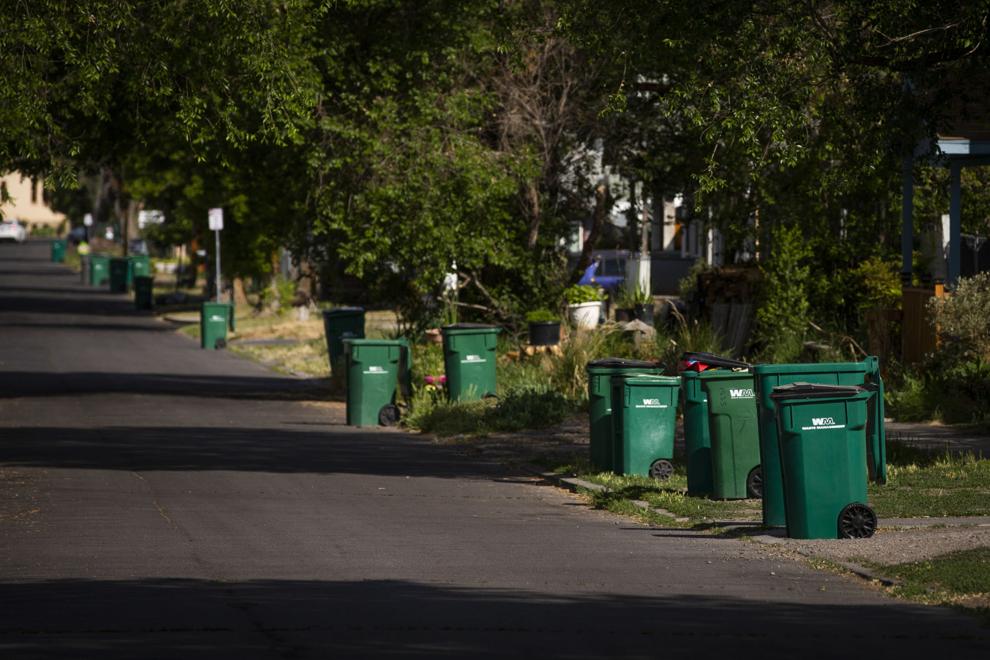 "This may mean storing some recyclables in a garage or storage area, for a week or so. We understand this may be inconvenient, and yet it will be a big help for the broader recovery effort," Hirengen said.
Recycling drop-off service remains suspended at the 1812 Greensprings Drive location, the temporary transfer site. Waste Management is working to allow drop off service at that location, the company said.
When the transfer station burned down, Tom Crist, Klamath County solid waste manager, had to find an alternative location for waste usually transported to Tingley.
"It was a huge loss that we never expected to happen because it was an all metal building," Crist said.
The cause of the fire remains under investigation by the state fire marshal. Crist encourages people to avoid throwing electronics such as iPhones, batteries, computers or anything else that has flammable potential in the trash or recycle. Crist said has seen fires start at the landfill because of electronics.