It seems like there's room to disagree on anything these days, but I bet you'd be hard pressed to find someone who doesn't think tacos taste better when you eat them on the street. They're one of the world's most iconic handheld foods, made for angling your head to get the perfect bite and dripping their flavorful juices onto the pavement. If I ever order tacos sitting down at a restaurant, part of me feels like I'm betraying the very purpose of the food no matter how good it tastes. Tacos, to me, are made to take to-go.
As it turns out, tacos are believed to have their origin in the need for ease of carry. According to history professor and taco expert Jeffrey M. Pilcher, the word "taco" likely referred to the miniature, paper-wrapped dynamite charges used to excavate ore in Mexico's silver mines during the 1700s. They looked sort of like the tortilla-wrapped meals miners would carry with them — where traditional, precolonial meals in Mexico used the tortilla as a utensil to scoop up meat, the taco used it as a plate.
Mexican food may not be the first thing out-of-towners think of when they hear about Klamath Falls, but the sheer number of Mexican restaurants, taquerias and taco trucks mean you're never far from a mouthwatering combination of meat, toppings and tortillas. L.A. we ain't, but we don't have to settle for Taco Bell, either.
A disclaimer: For this tour, I won't even attempt to visit the myriad of food establishments in Klamath Falls that sell tacos — you likely won't be disappointed wherever you go. Here, we're just focusing on the taco in its purest form: Street food, from a truck. I ordered chicken tacos from each location and asked for no substitutions or additional toppings. When some gave me the option of mild or hot sauce, I chose the latter. Ratings are out of five tacos (stars), but keep in mind that these were all stellar tacos. We're not trying to crown a winner or pretend we have the authority to declare a taco the best in Klamath Falls — think of this more as a guide to consult for your next taco craving.
There's a reason El Patron was voted one of the best food trucks in the Basin this year. Chunks of smoky, spicy marinated chicken were cradled in two hearty corn tortillas. The meat was deeply caramelized and just juicy enough without being too runny. Toppings were simple: Just cilantro and raw onions, but the sauteed onions included on the side added a sweet, bright note to balance everything out perfectly. Three of these babies make a ridiculously satisfying meal.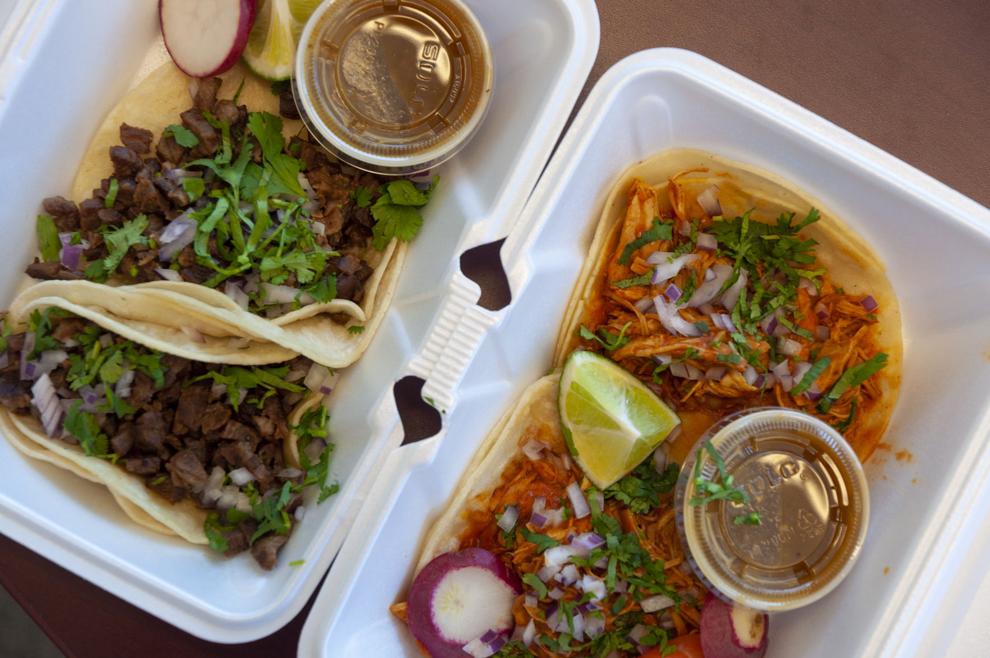 Tacos Los Koritas, 1717 Avalon St. (behind RedZone Sports Bar)
It's nearly impossible to know this truck exists without passing by it in person or hearing about it through word of mouth. That makes it even more of a gem. Incredibly juicy, shredded chicken was cooked in an intensely acidic, peppery sauce and sprinkled with chopped red onion and cilantro. Two tender flour tortillas kept everything together (though beware of some serious drippage), and a smoky salsa provided the perfect dip. For those seeking even more Scoville units, the pickled carrot on the side will make your mouth numb.
Cruz's Tacos,  2212 Washburn Way (in front of Emerald Triangle)
These folks were smart to park their truck in front of a dispensary, but their tacos are worth trying regardless of whether you have the munchies. The chile-marinated chicken was literally dripping with flavor. The tortillas were tender but held up surprisingly well — no tears in sight. Hot sauce, lettuce and melty cheese added more welcome flavors and textures. But if you opt for hot sauce the spiciness could linger, so a cup of their cold, creamy horchata might be in order.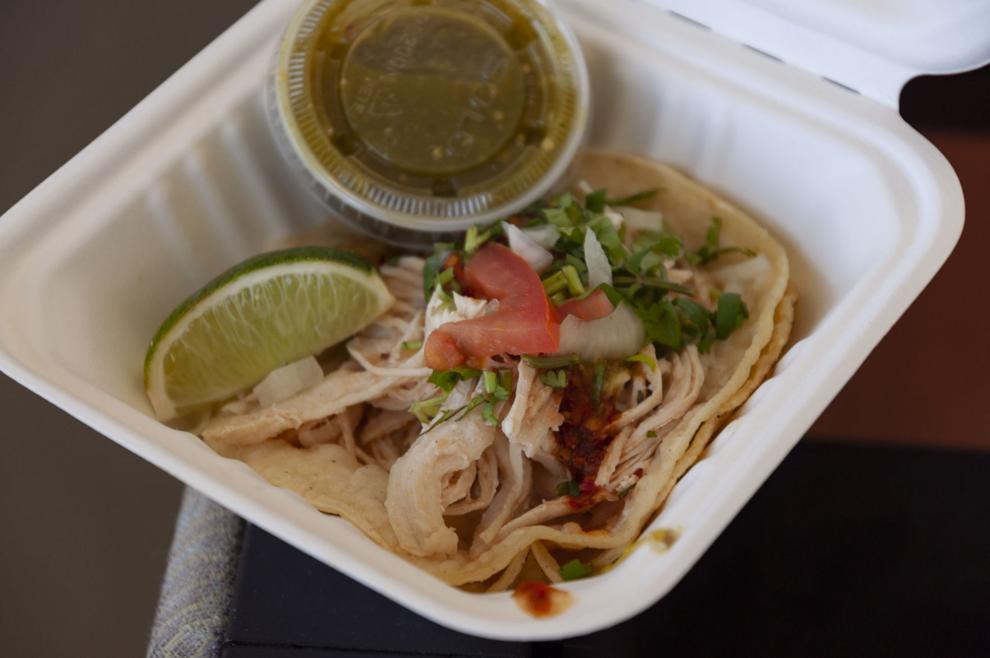 This iconic blue truck is hard to miss, just off the intersection of South 6th Street and Washburn Way. Their flour tortillas were excellent, and a drizzle of hot sauce packed a real punch, but the shredded chicken was a little mellow in flavor compared to other trucks in town. Still, it was nice and juicy and there was a ton of it, making it the perfect vehicle for their side of deliciously spicy salsa verde.
Los Dos Koras, 6100 South 6th St. (in front of Susie's Archery Stores)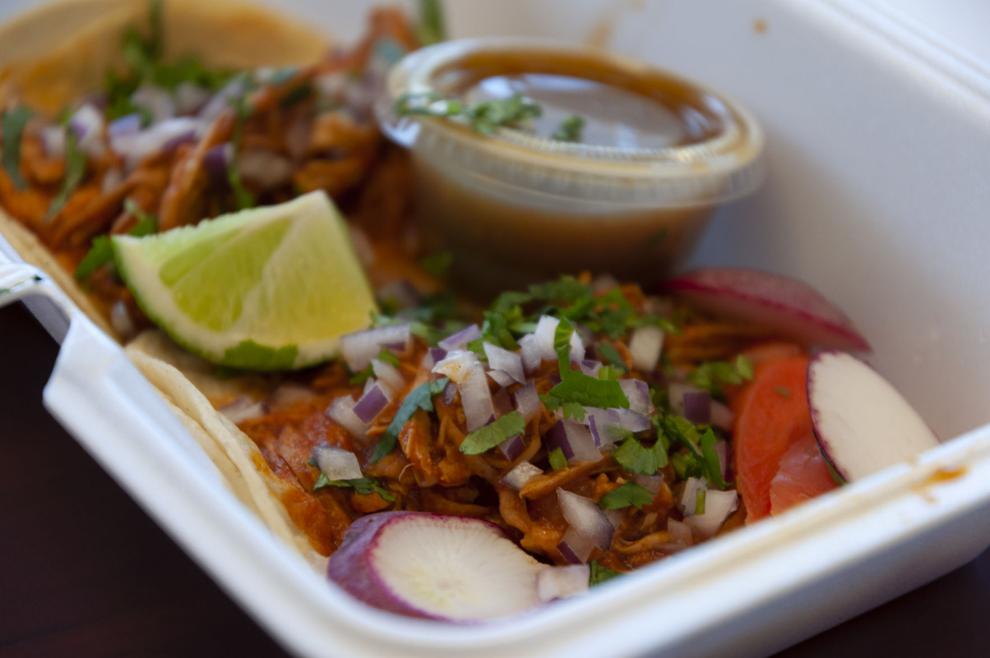 Without the signage directing drivers off of South 6th Street, this truck could be easy to miss as the road turns south toward the intersection with Highway 140. The chunks of chicken were grilled to spicy perfection, lettuce and cilantro added freshness and sauteed onions added sweetness. A deliciously well-balanced taco complete with a bonus fried tortilla for crunching and gathering up any stray filling.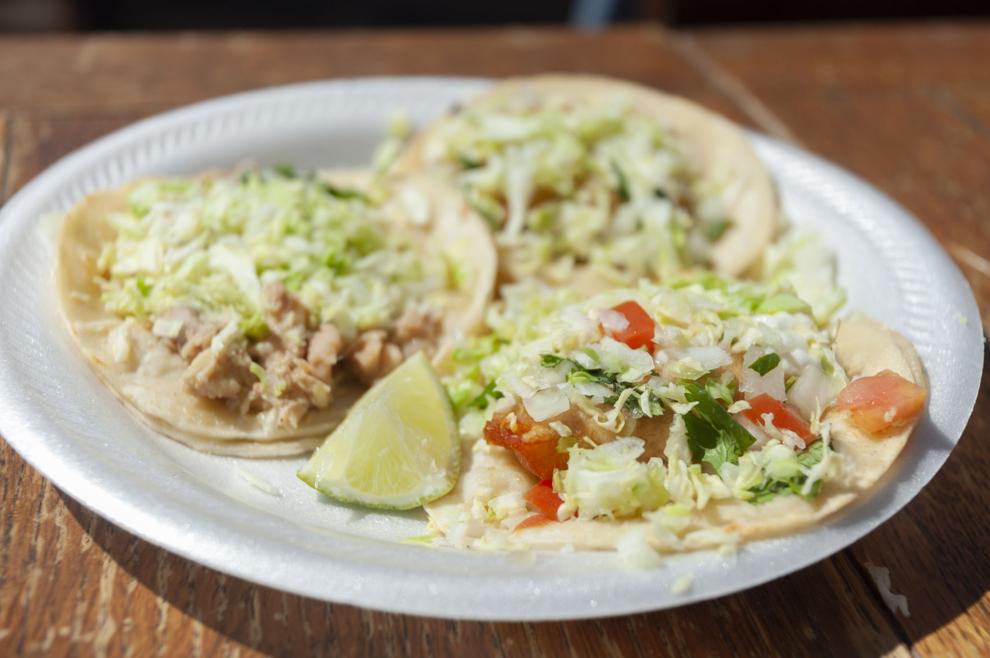 I struggled with whether or not to include this local staple. It's not technically a truck, but one could make the argument that it checks the same boxes: They have a limited, taco-centric menu, you can only drive through or walk up and there's no indoor seating—the only thing they don't have is wheels. But their tacos are so good I felt a taco tour of Klamath Falls was lacking without them. You can't go wrong with anything at this place: Their flour tortillas are the perfect balance of tender and sturdy; their chicken, while mild, is a good vehicle for their hot sauce; and salsa verde and lettuce, tomato and cilantro keep things bright and fresh. Though I didn't review them here, some say their fried fish tacos are the best in town.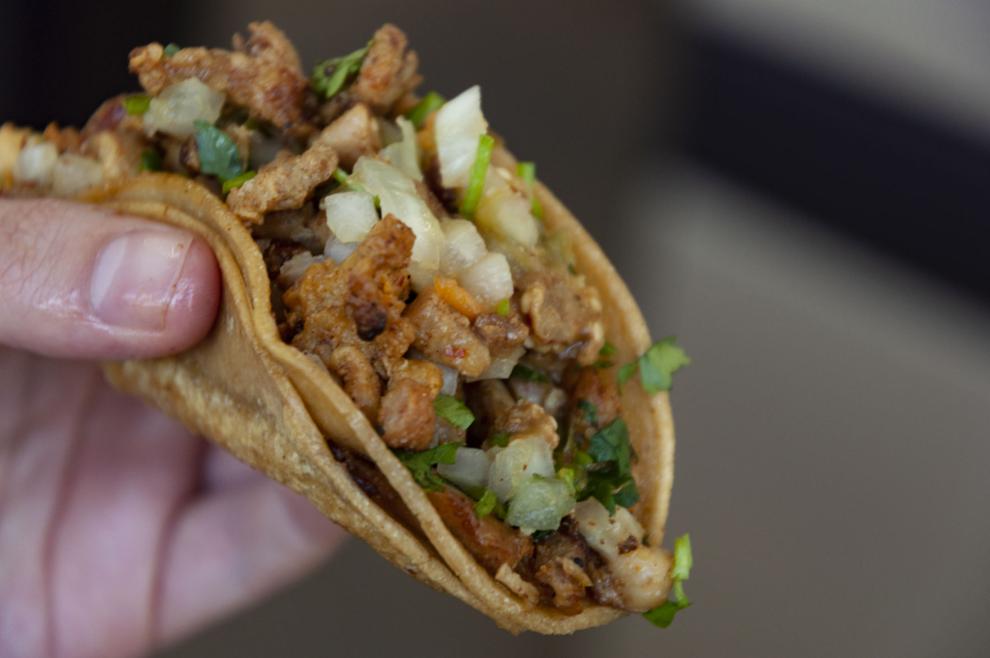 La Fogata also made Best of the Basin this year, and where they really shine is in the details. Their corn tortilla has excellent flavor and is somehow crispy on the sides, making you feel like you're eating a meaty taco and a crunchy tostada at the same time. The chunks of chicken are moist, super flavorful and spicy, and an onion/cilantro salsa gives a sharp, bright finish. The taco has a lot of body and a consistent background hum of spice. This is street food at its best.