BARNES VALLEY — From the time he was a young boy Warren Taylor wanted to be a rancher. As he puts it, "Ever since I was a little kid, I knew I was going to have a ranch. That's all I ever wanted to do."
For Joyce Dunham, her dream was to live and work on a ranch, to be a rancher's wife. Why? "Because I loved that life, the wide-open spaces. I loved horses. I had no desire to live in town." She was a youngster when she first recalls seeing Warren, a neighbor who was seven years older. "I was in junior high (in Lakeview) and I thought he was the best-looking guy and I wanted to marry him."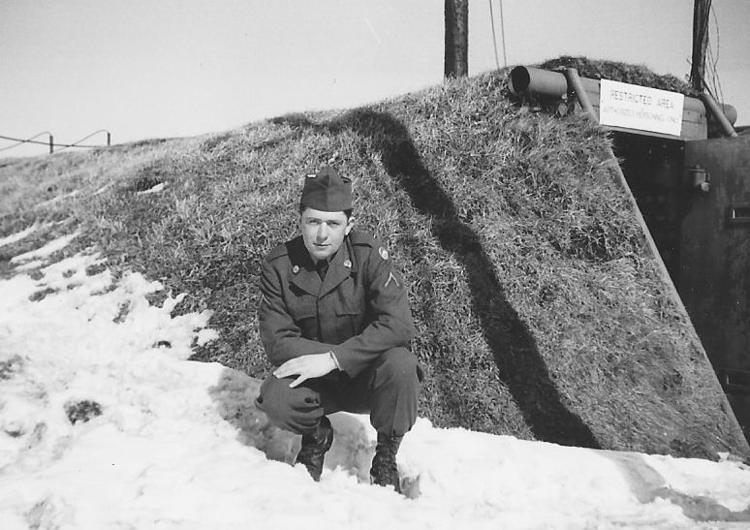 It took a few years for that to happen. As Warren explains with a laugh, "I had to wait for her to grow up." In 1956, when he fresh out of the Army and returning to Lakeview from Japan, Warren stopped in Corvallis to visit Joyce, then a student at Oregon State University. "A wonderful romance began," she says. They were married Nov. 30, 1957, intent on living a ranching life. Almost 62 years later, they're still in love, and still ranching.
The Taylors live in Lakeview but "home" is their 1,800-acre Barnes Valley Ranch. The valley is little known, teetering on the Klamath-Lake County line. It's 30 miles by dirt road from Bly to the remote, lush valley. Warren's father, John Raymond Taylor, bought the ranch in 1942. After years of owning and operating ranches in Idaho and Nevada, the Taylors took ownership in 1980. Things needed improving, but that fit in nicely with the Taylors' philosophy and work ethic.
"I like to buy ranches that need some work and make them better," Warren explains while driving his side-by-side along fields of meadow foxtail grass, stopping where he's built and repairs irrigation ditches that channel water from springs and nearby Strawberry Reservoir. "We took places that weren't working for someone else," Joyce says, "and improved them."
At an age when many get their exercise sitting in front of a television and channel surfing, both Taylors remain active. Despite serious health issues, including pancreatic cancer, Warren does whatever ranch work needs doing. "To me, he's a miracle," Joyce boasts of her husband. "He's got a lot of staying power."
Joyce stays busy, too, sometimes in the kitchen or helping wherever needed. She operates all the equipment, "but," she emphasizes, "not the backhoe." For many years Joyce worked in towns near their ranches, including a bank in Lakeview and the Owyhee County Courthouse in Idaho. "I learned about finance through my banking experience and about law from the courthouse."
Even with jobs in town, their focus has been in the country. As she explains, "We have lived 50 miles from a city most of the time we've been married. It (living on a ranch) is a lifestyle I wouldn't give up for anything."
"Mostly it's being independent. I enjoy the horses, the animals," Warren explains of ranching and the lifestyle.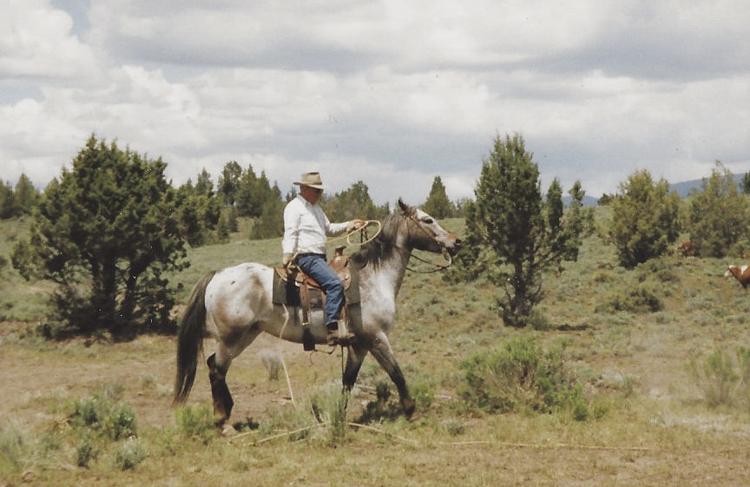 Ranching and riding horseback are the foundations of Warren's life. As a 13-year-old he joined his father and cousins on a seven-day cattle drive from Tulelake, then the family's home, to Barnes Valley. Summers were spent building fences, irrigation ditches and corrals. In 1949 his father bought the Mulkey Ranch near Lakeview because it was closer to Barnes Valley and a better for wintering cattle.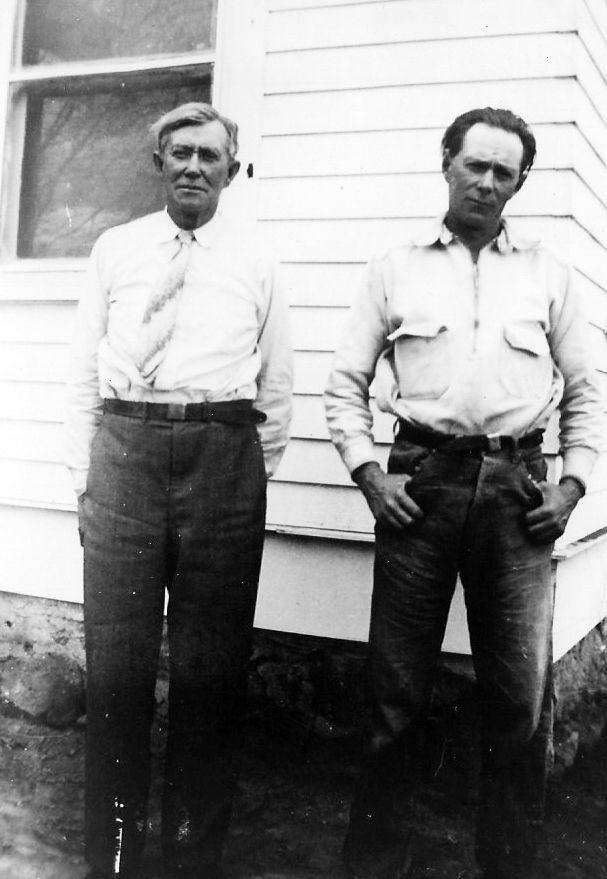 When his brother, Boyd, was drafted into the Army, Warren stayed home to help his father. After his father died in a 1953 horse accident, Warren, Boyd, and their mother, Josephine Marie Honzick Taylor, operated the ranch until Warren was drafted in 1954.
After he was discharged and they were married, Joyce and Warren left Barnes Valley in 1958 to "start out on our own." The Taylors credit Cecil and Faye Swingle, who they say "treated us like we were their children," for helping them buy land outside Lakeview in 1960. They gradually built a cow-calf herd of Hereford and, later, Angus cattle — and began a family: Their daughter Cinda was born in 1960, and sons Randall and Darrell followed in 1961 and 1962.
In 1969, Warren's mother rented Barnes Valley to Warren and Joyce. "Until that time we had our cattle in several places for summer pasture. It was such a blessing to go to beautiful Barnes Valley," Joyce recalls. The Taylors built their herd to 500 head, but suffered a setback when Warren had life-threatening back surgery in 1973. Following his recovery they bought their own ranch in Oneida, Idaho, their home for 20 years.
When Warren's mother died, the Taylors returned to Barnes Valley. They sold their Idaho ranch and bought the Buffalo Ranch at Orovada, Nevada, where they summered their cattle. For decades he focused on overseeing the ranch, but nowadays they lease pastures, including two fields to their granddaughter and her husband, Kayla and Geoff Wright.
"After 61 years of marriage we are very pleased with what we've done," Joyce tells matter-of-factly, noting the family includes their three children, seven grandchildren and 11 grand-grandchildren.
"Ranching is a rough life," the Taylors admit, "But it's filled with so much more good than bad that it's all so very worthwhile."