At 6 a.m. Monday morning, Oregon Tech's faculty union went on strike.
Picket lines went up soon after on the Klamath Falls and Wilsonville campuses, their numbers increasing as the sun came up. By noon, roughly 100 people, including some students, held signs and chanted near the school's main entrance at the intersection of Campus Drive and Dan O'Brien Way. One student even brought an accordion.
The scene marked the first facultywide strike in the history of higher education in Oregon.
According to Oregon Tech, classes will continue as scheduled, despite the lack of professors.
Erin Foley, dean of students at OIT, said that classes will be covered by full-time faculty who have not gone on strike, part-time faculty and other instructors brought in from outside the university system.
Foley said students should continue to attend classes and complete their assigned work, unless notified otherwise by their department chair.
"We are committed to ensuring that instruction proceeds without interruption and that our students are given the opportunity to continue to pursue their academic goals," President Nagi Naganathan said in a release. "We remain optimistic that an agreement can be reached."
Faculty union spokesperson Kari Lundgren said the union and administration bargained through the weekend and well into the early morning hours of Monday. Her team heard at 5:45 a.m. that administration rejected their last proposal, which Lundgren said meant a strike would be called.
Spokesperson Franny Howes said they were "deeply disappointed," but grabbed their signs.
Although some faculty members don't have classes on Monday so may not have participated in the first day of the strike, Lundgren said she was "pleasantly surprised" by the turnout on the picket line, which she said represented a wide variety of departments and disciplines.
Faculty, even those who are not striking, said they had been locked out of their emails.
Third year students Dahiana Padilla and Cole Dillon stood in the cold on Monday morning in solidarity with their teachers.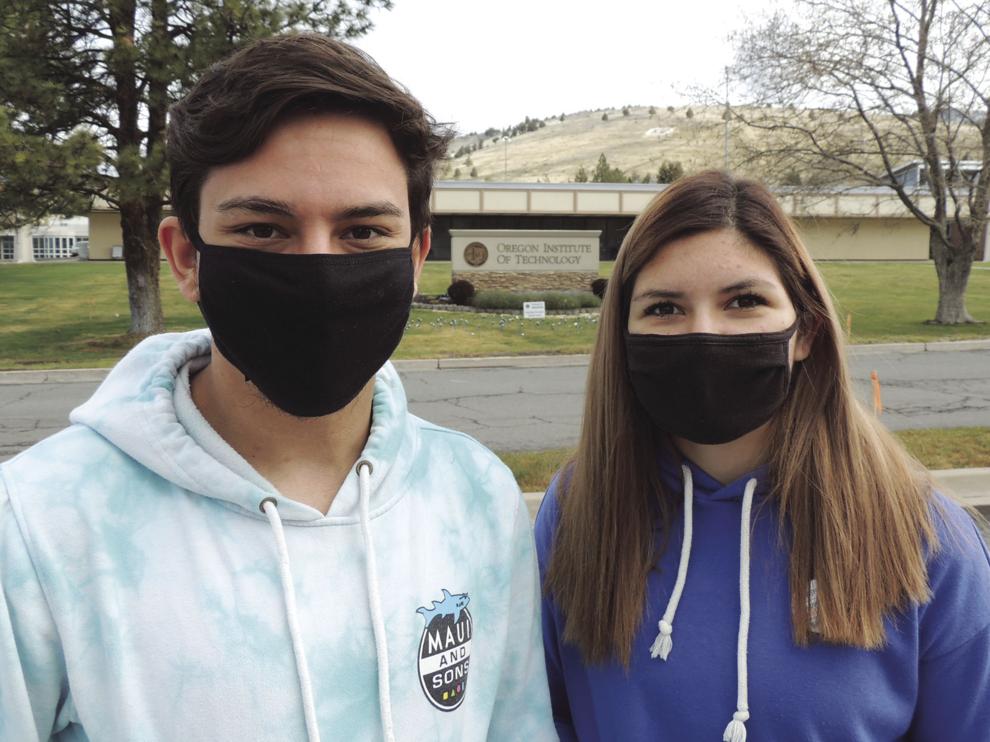 Dillon pointed to one of his professors on the picket line as he talked about how instructors at Oregon Tech go above and beyond to help him succeed. Dillon said one of his professor's decided not to strike, but sent an email to students that said each could support faculty and not attend class, if they choose.
Padilla she has doubts about the quality of substitute instructors assigned to cover her classes. But she feels the faculty strike is worth it.
"They're not trying to harm us," she said. "They're doing this for the right reasons."
While Dillon isn't too concerned about his own classes, he worries for friends who he knows are taking challenging courses this term and the effect that a fill-in instructor could have on their grades and their longterm skills.
Both Padilla and Dillon said they planned to stay with the strike for as long as they could Monday morning and would return again to picket on Tuesday.