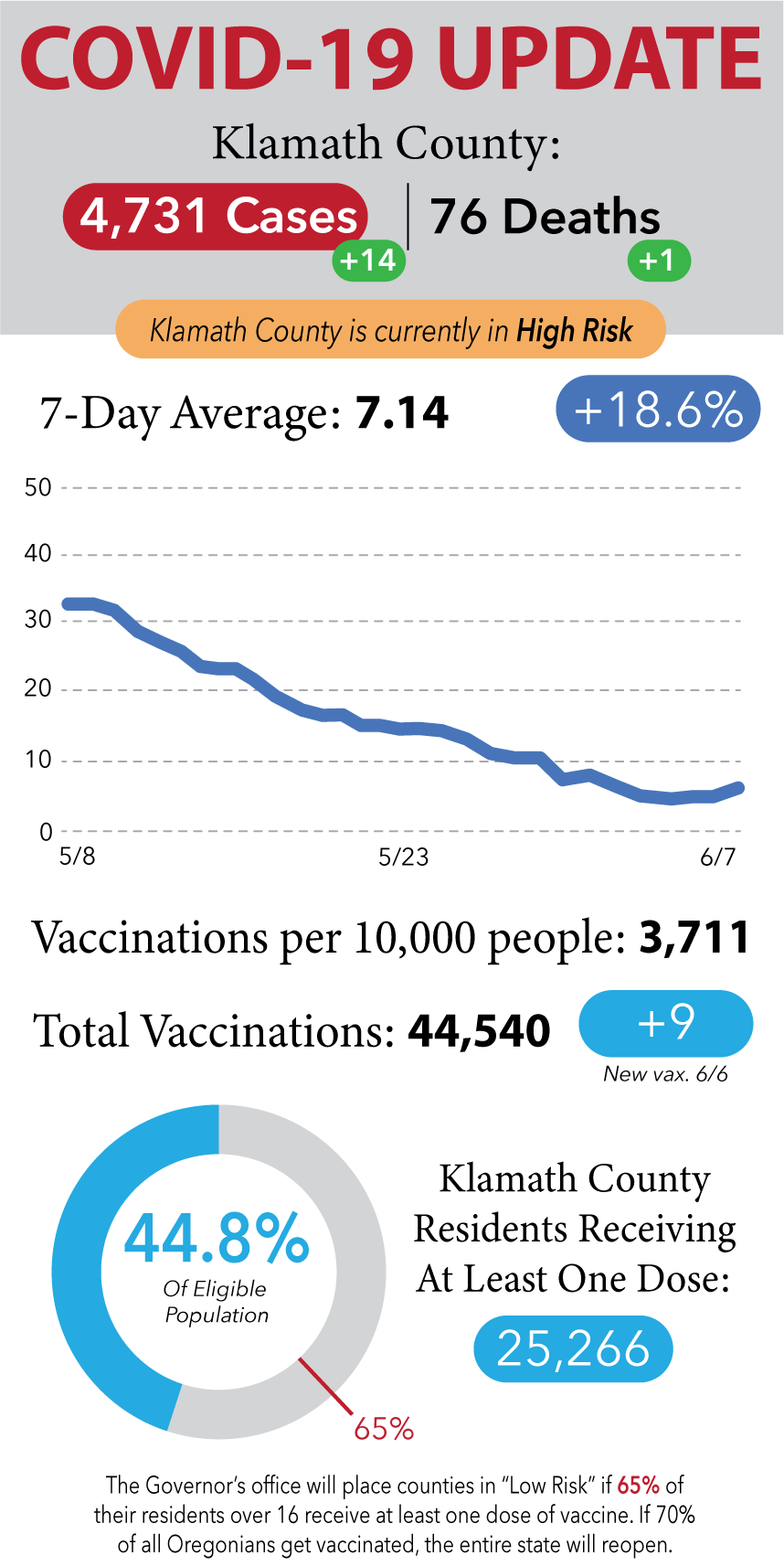 This front page item shows two graphs and several important metrics public health officials use to track the spread of COVID-19 in our community.
The 7-day average shows the average of new cases per day Klamath County has seen over the past week, graphed over a month. It's a better representation of the overall trend in positive cases, as it smooths out days that have seen more or fewer cases compared to the days that came before them. Declines in this metric mean the county is reporting fewer daily cases on average.
There's also a measure of how many new doses of the COVID-19 vaccine have been administered each day, as well as the total number of doses administered in the county and the number of people vaccinated per 10,000.
As of May 12, following communications from the Governor's Office that a county will be allowed to move to lower risk if 65% of its population over the age of 16 gets vaccinated, we're also including the total number of people in the county who have received at least one dose of vaccine. An accompanying pie chart shows how close Klamath County is to that 65% goal.
Finally, there's a bar that shows the county's current risk level as determined by the Governor's Office. They track cases per 100,000 and test positivity over the most recent two-week period. Based on cutoff points in those metrics, they evaluate the virus's spread from low to widespread. Those designations translate to county risk levels that dictate how businesses and other public areas can operate.
As of April 6, a county whose metrics warrant "Extreme Risk" designation will only be considered as such if statewide hospitalizations exceed 300 and the statewide seven-day average of hospitalizations rises more than 15% from the previous week.