Dan Bunch's wardrobe is shrinking.
Bunch, who wears two hats as a Klamath County judge and as an Air National Guard Major General, is in the waning weeks of a decades-long military career. As he wades through his final commitments, Bunch has realized he's putting away some of his uniforms for the final time.
"I hung it up. I thought, 'That's not going to be worn again,'" Bunch said. "And then there's one that I'm going to be wearing in the Pentagon next week. Same thing, when I take it off, it'll be it for that one."
Bunch won't be hanging up his judge's robes any time soon though. After wearing his dress blues for his June 26 retirement ceremony at Kingsley Field, Bunch will return full time to his seat on the Klamath County Circuit Court.
Growing up in Virginia, Bunch recalled being "surrounded by war." The history of war, that is.
"Revolutionary War. Civil War. Grandfather served in the Pacific in World War Two and we used to love hearing his war stories," Bunch said.
However, Bunch never seriously considered joining the military until just before going to law school at the University of Virginia. A Marine recruiter advised Bunch to get through law school first. In his third year at UVA, he got the itch to join again.
"It just really hit me that I wanted to do something different than go to, you know, pick a city, pick a law firm and do that for a career," Bunch said.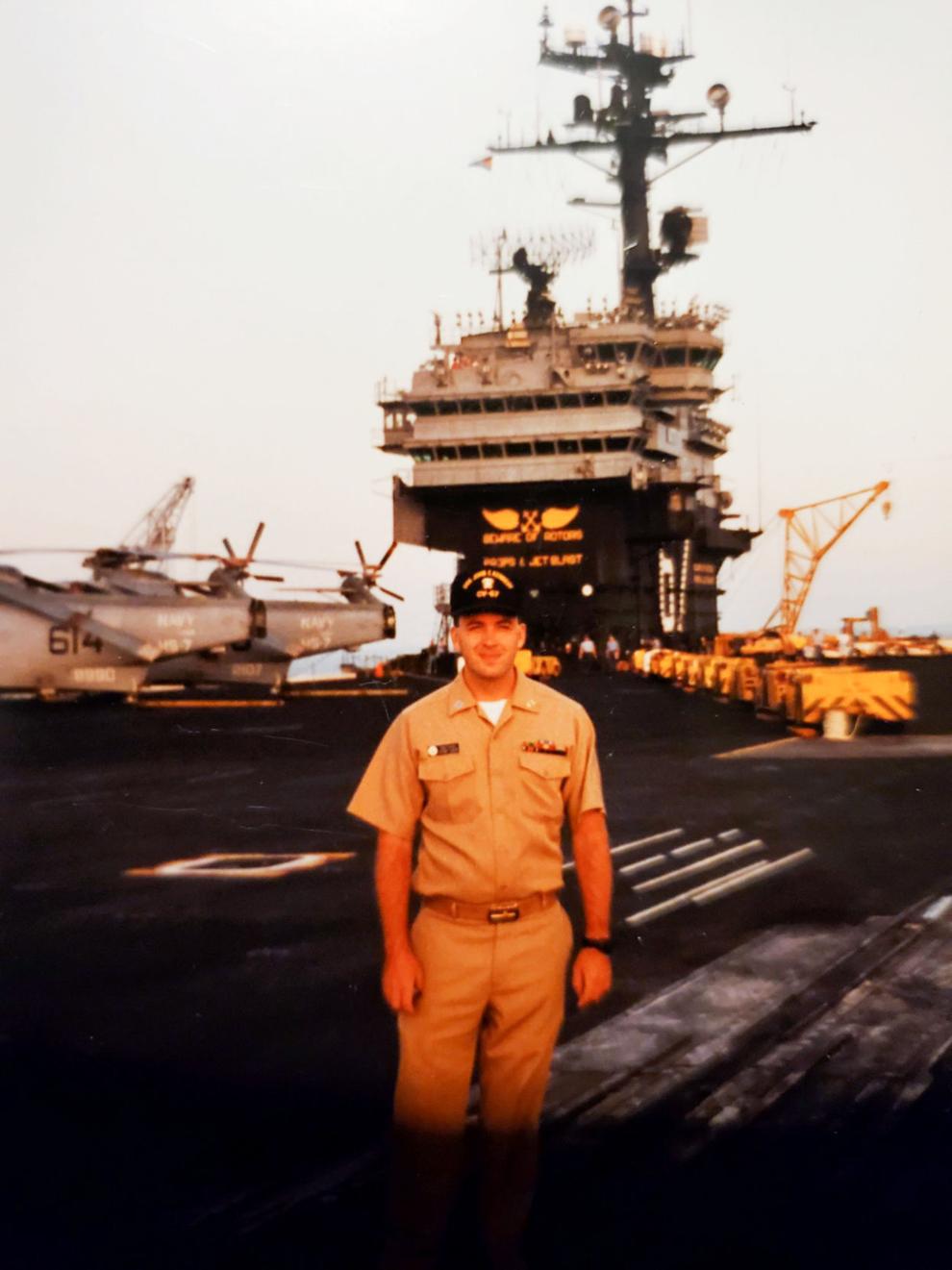 Yearning for the courtroom
In 1990, Bunch began a four-year stint in the Navy. He spent two years in Guam and two aboard the U.S.S. John F. Kennedy, an aircraft carrier. On Guam, Bunch served as trial counsel in front of Navy and Marine Corps courts. That experience made him realize he wanted to return to the courtroom.
So in 1994, Bunch transferred to the Air Force, which he said at the time was in need of people who could "go in and try cases." Bunch spent four years between bases in Alaska and California where he "very much specialized in being in and around the military courtroom."
But like in the Navy, Bunch was eventually moved out of the courtroom and was pushed toward more leadership roles. In 1998, he moved into the reserves. On the civilian side, he became a prosecutor in Alaska before moving to Klamath Falls in 1999, where he transferred to the Oregon Air National Guard.
In 2007, he joined the surge in Baghdad, Iraq, where he assisted "capacity building" for the rule of law in the Iraqi court system. Bunch called it the "experience of a lifetime," but said it was "sort of a futile mission."
He explained that the military was "very, very good" at detaining or killing insurgents in the area, but building a new government proved much harder.
"When you start talking about nation building, and establishing a rule of law in a culture that simply doesn't operate that way ... good luck," Bunch said. "We picked up on that in a hurry. So that was challenging."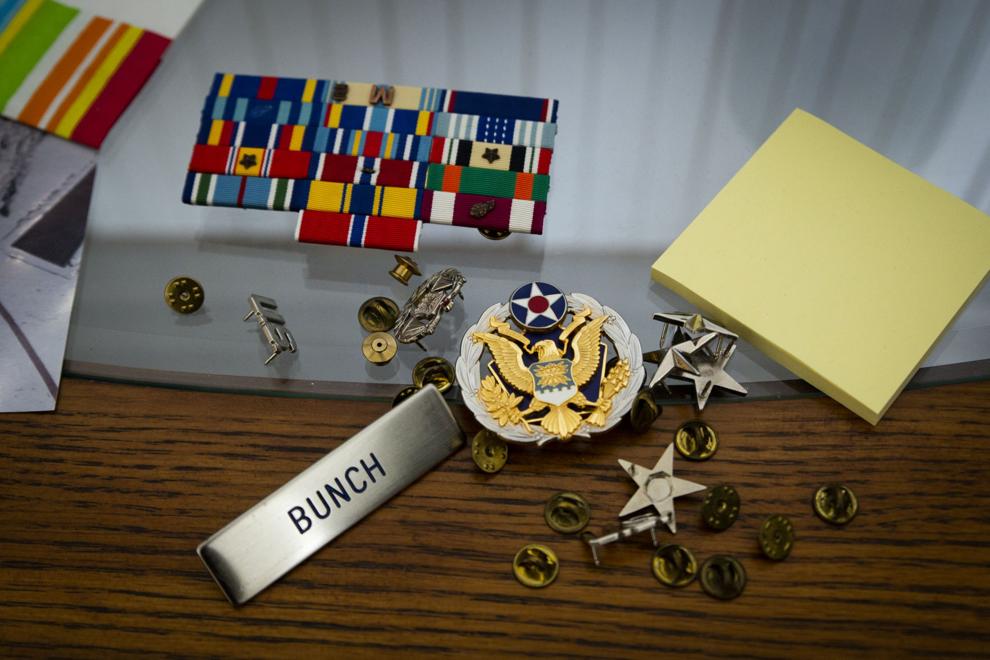 Balancing life 'poorly'
Bunch said with a laugh that he's balanced his county, military and family commitments "poorly."
"The biggest lie that we tell in the reserve component is when we talk about this work-life balance thing," Bunch said. "The idea that I'm going to meet my professional obligations here, my obligations to the military and my obligations to my family and friends. Simply put, you don't. You're perpetually out of balance."
Bunch was promoted to Brigadier General in 2015 and then to Major General in 2018. That same year he was appointed to assist the Air Force Judge Advocate General where he advises on legal matters relating to the Air National Guard. That job has required Bunch to split time between the courthouse and the Pentagon.
Those who have worked with Bunch around the Klamath County Circuit Court say that even when he's gone, he's still 100 percent committed to local justice.
"He's one of my favorite people," said Nancy Harrington, Bunch's judicial assistant. When he's in the courthouse, Bunch is working the entire time, Harrington said, and when he's not there, he's just a text away.
John Powell, the trial court administrator and a military veteran, said it's a "notable achievement for anybody to become a general officer," and said Bunch's case is even more special since he has been able to serve as judge at the same time.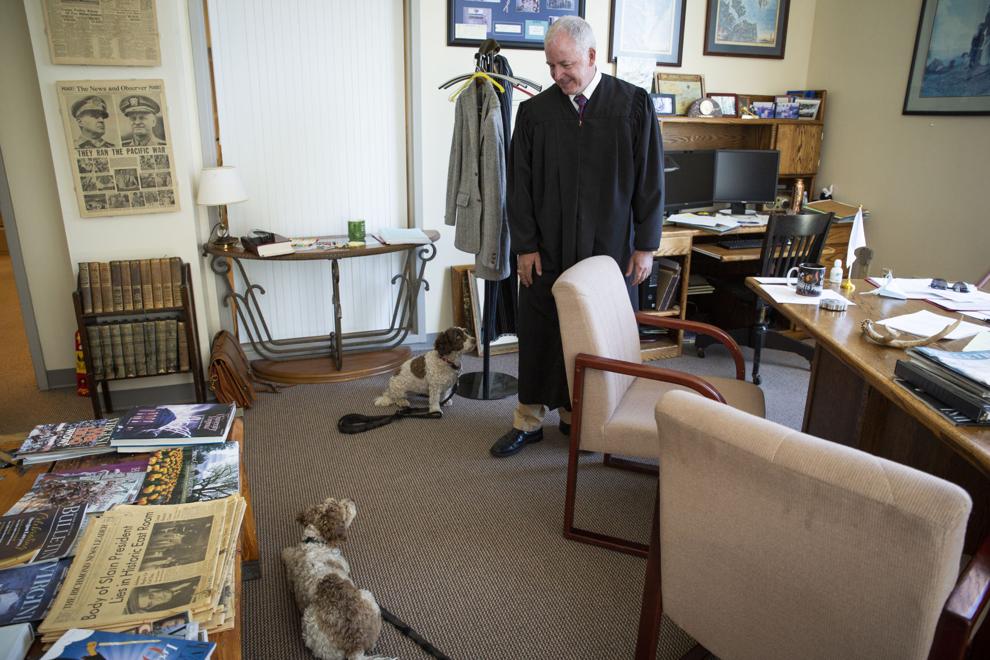 Retiring after 'constant fun'
Bunch said that his military retirement is due to his assignment ending and the fact that there's no other promotion in the military for someone of his specialty.
"I don't decide," Bunch said on his military retirement. "They expire you and, honest to God, that is the word they use."
Bunch said he went into the job knowing the clock was ticking and if he had a chance to extend, he wouldn't take it.
"It's not simply because of burnout, and you get tired of the air travel," Bunch said. "You're killing careers behind you, people that that otherwise could have promoted, the opportunity is lost, because they timeout because we've got rules about how long you can hang around at a particular rank."
Leaving the military will still be bittersweet, he said, as the Department of Defense was the first "real job" he ever got and it has defined his career.
"I honestly went into the military to have a good time, which sounds nuts because some people think it's all about, you know, killing people and breaking things," Bunch said, adding that being prepared to do that is job one. "But it's just been a collective of one great experience after another. Constant fun, to be honest, and incredibly cool people that you get to hang around with."