Klamath Falls is in a housing crunch that will only get worse if three major projects come to fruition in the next few years, according to observers.
What the region needs is investment in new housing, rental units and subdivisions — yesterday.
Longtime Realtor and economic development observer Randy Shaw asks, "Why isn't there outside investment money interested in looking at Klamath Falls? It just puzzles me and I have no answer."
n Kingsley Field Air National Guard base is predicted to bring in about 450 new personnel over the next couple of years, both pilots and mechanics;
n The Jordan Cove pipeline, if approved, could start construction as early as 2020-21;
n And the largest removal of hydroelectric dam infrastructure in the West — four dams on the Klamath River — could start in 2021 if all the permits fall into place.
That's hundreds of employees, support workers and their families with few options on where to live in the Basin.
Shaw sat down with the H&N last week to review real estate sales stats. He's president of Coldwell Banker Holman Premier Realty. The upshot is: The housing market is getting tighter, with little or no new homes under construction. But sales are also slowing a bit, too, as prices rise.
It's a seller's market for sure.
In 2018, there was $443,314,274 in total housing real estate sold; an 11 percent increase over 2017. That was down from 2017-16, when realtors saw a 17 percent in increase volume or about $80 million.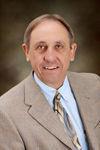 The number of housing units sold was up 6 percent — 2,432 homes in 2018 from 2,298 homes in 2017. But that was off about 3 percent compared to the previous year, when units sold were up 9 percent.
However, the average sale price is on the rise, Shaw said. Last year's average home sold for $182,000 up from $172,000; a 6 percent increase.
"You are down in the number of units sold, but the sales price is up and so you're up in total volume, since the demand is greater. This is still a seller's market," Shaw said.
As of Friday, there are 298 listings for residential homes in the county. That's fairly low for January-February.
"We should be looking at 350 to 400 homes on the market," Shaw said. "That bodes well for the seller. When we are in the strong part of the selling market — early spring and summer — there's usually about 550 to 600 homes on the market. But right now, we have a pretty low inventory.
For example, January 2018 realtors sold $24 million worth of housing; this past month, $19 million was sold. Last year 150 units were sold; this past month, 126.
"I don't want to read into that too much, because February could turn it around," Shaw said. "But that's a little bit of a slow start for us."
Part of the cause is that interest rates are creeping up and may be keeping lower-income people out of the market. The prime interest rate is about 5.25 percent. A year or so ago, it was 4 percent and for quite a while "we were cruising under 4 percent" Shaw said.
For a family with an average income of $26,000, a jump in rates could boost a monthly mortgage from $700 to $750 or $800; pushing some folks out of the market.
"My own personal opinion is that we will have a good year," Shaw said. "It won't be as good as 2018 when we hit the ball out of the ballpark. When you're selling $400 million in real estate, you're creating quite a bit of commerce. I would look for a slight downturn in the amount of units and total volume sold, but it won't be significant."