Tails wagged Friday during the official leash-cutting ceremony at the new dog park in Klamath Falls.
The dog park, located at Kit Carson Park, has been open to pups and their humans since June 24 and was made possible through a collaboration between the city and the Klamath Falls Dog Park Association. It is the city's first official dog park.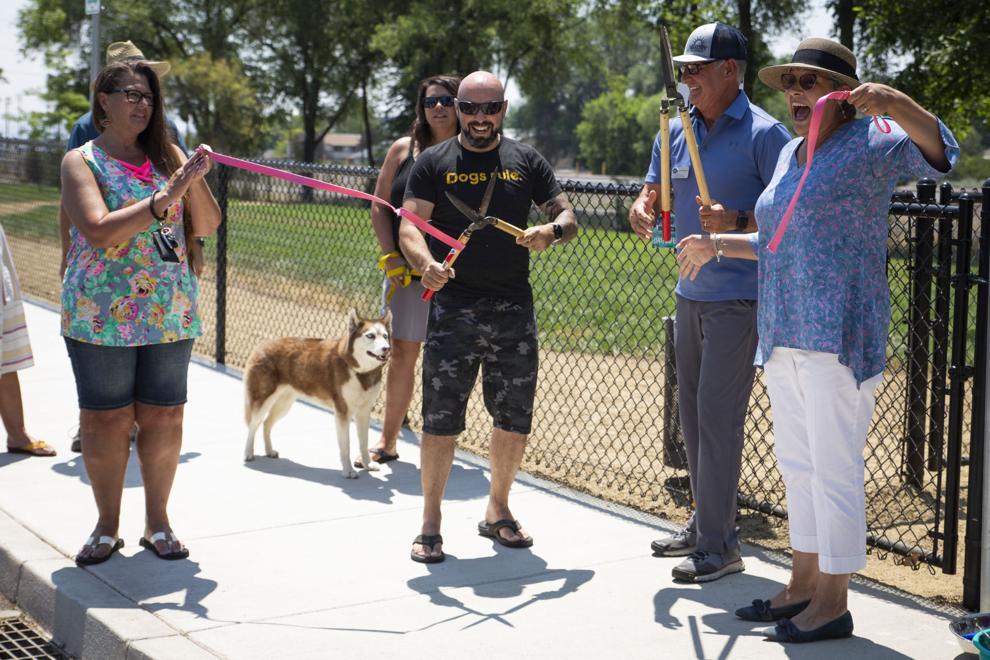 Canine water fountains and other amenities are due to be installed soon, according to John Bellon, city parks manager and arborist. Bellon invited dog owners to pick and choose from a buffet of toys and treats as part of the grand opening festivities that took place Friday afternoon.
Mayor Carol Westfall gave an announcement, pointing out that new parks help the community grow both economically and in terms of quality of life.
"We live in a small enough community that you come up with an idea and everybody rallies behind it," Westfall said.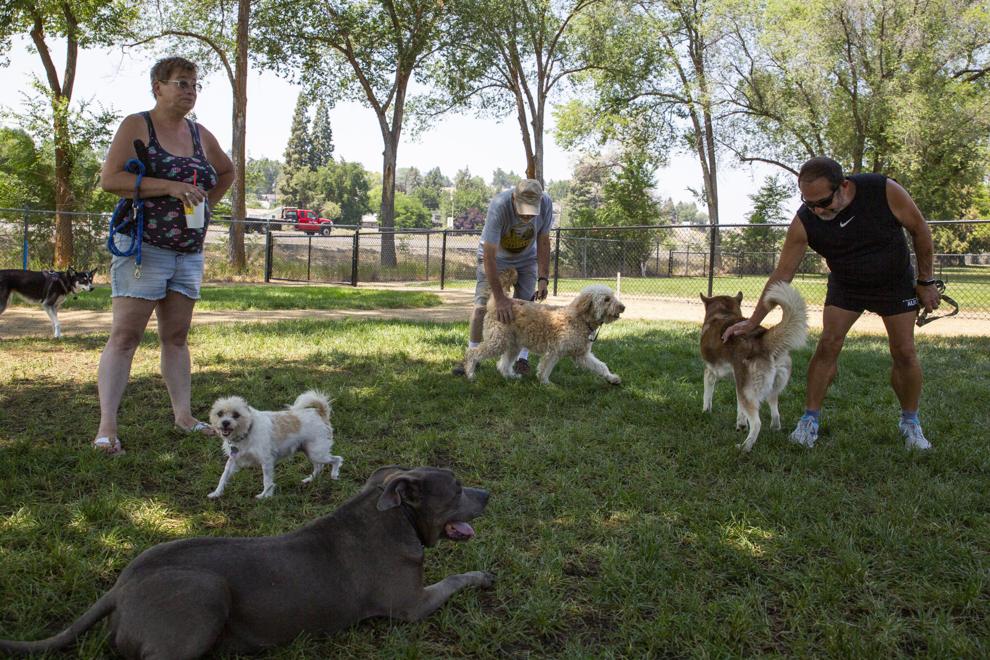 An older, grey dog named Dez stood panting next to her smaller sister Sissy, a mix of chihuahua, corgi, Jack Russell, and Shih Tzu. Their owner, Jackie Imlach, kept them company.
Imlach said since she first started taking Dez and Sissy to the park, it has become part of the dogs' routine to wake her up in the morning and let her know it's time to get back to the park.
Imlach said the park isn't just fun for dogs, but it's also an opportunity to chat and socialize with other dog owners, and a place to get some exercise herself.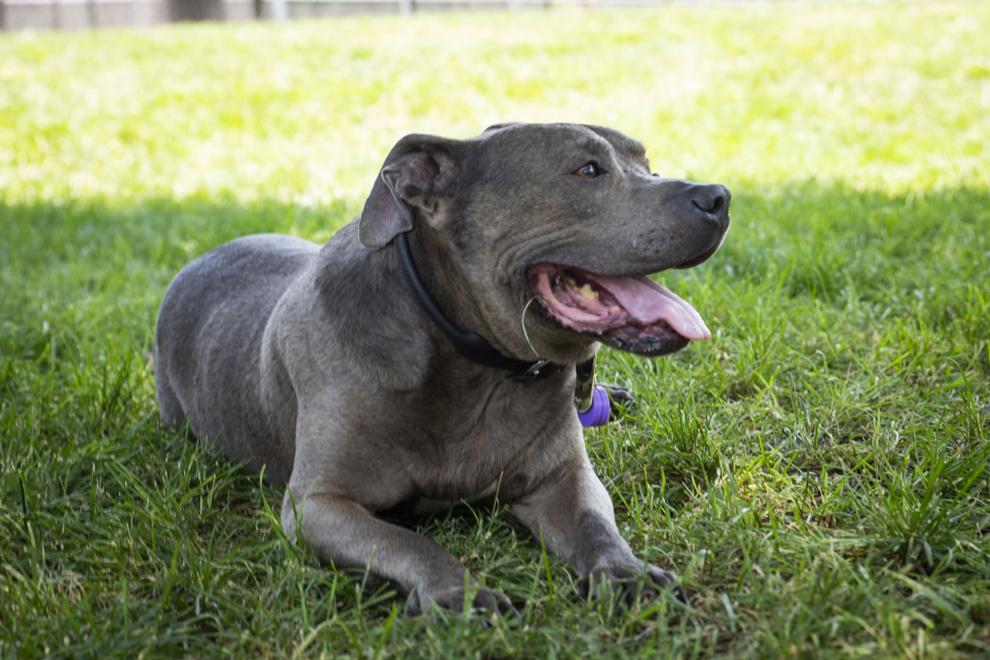 Michael Moghtader agreed as he stood in the shade of a large tree as his dog Emma ran around in circles.
Moghtader, who recently moved to the area from Virginia, said he has been looking for dog-friendly activities since his arrival.
"It's cool to see the city endorse it in an official kind of way," Moghtader said of the grand opening of the dog park.
Chula, a husky/border collie mix, darted around looking for something to chew. Chula's owner, Rose Starnes, said Chula "rescued me," and that she is likely to steal kisses.
Terry Battis and his lab Bella have been enjoying the dog park since the day it opened, Battis said.
"The other night there were four labs playing like crazy," Battis chuckled.