On a hot Saturday afternoon, a group decked out in rainbow and glitter walked from Klamath Commons to Sugarman's Corner in downtown Klamath Falls to celebrate Pride month for the first time that anyone there knew of.
The group of about 35 participants cheered and waved to people as they walked downtown, staying on the sidewalk, with some onlookers waving and cheering back or those in cars honking their support.
Once the group made it to Sugarman's Corner, organizer Darnal Constantine thanked everyone for coming before turning over the platform to anyone who wanted to speak or share their stories.
Treagon Baker was one of about five speakers. He pointed out his husband before sharing what Saturday's event meant to him.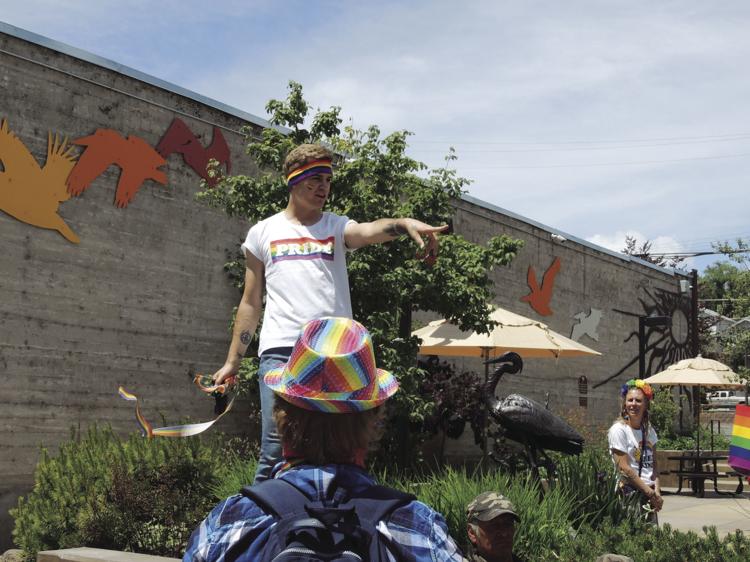 "For Klamath this is such a big thing that I am so freaking excited that so many people showed up," he said. "Maybe to some people this might not be that big, but this is phenomenal."
"It's huge for us because we've never had anything like this happen in a community like this," Baker told the H&N. "It's phenomenal, even if only five people would've shown up, if two people, a hundred, it's amazing no matter what."
After everyone spoke who wanted to Saturday, Constantine said "And now we dance" while the group turned its attention away from the speaking area and toward conversation.
Constantine said she knows of more people who wanted to come Saturday, but were concerned about receiving backlash from the community. By the time most of the group dispersed at Sugarman's Corner, though, there had really only been honks and cheers of support, which Constantine hopes will reassure those who were afraid.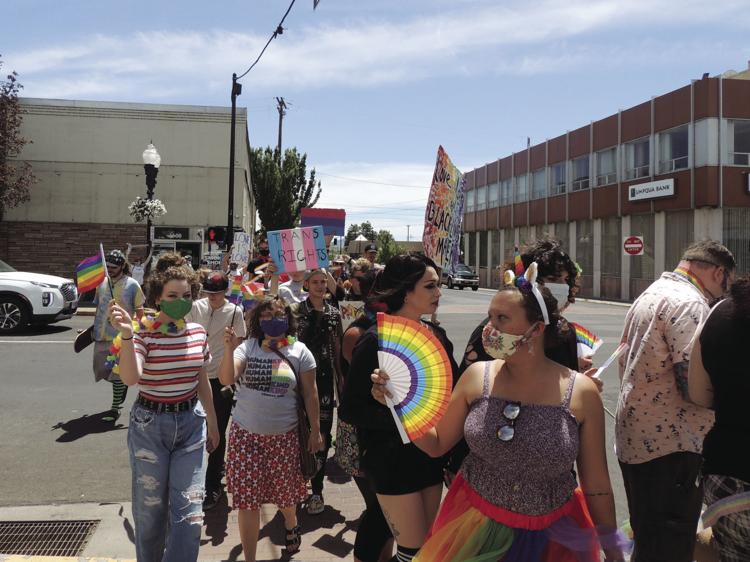 Many of those at Saturday's event expressed hopes that this will be the first of many annual Pride celebrations to come in Klamath Falls.
Baker, who was born and raised in Merrill, said it was important that they had the event here instead of members of the LGBTQ community traveling to celebrations in Portland or other bigger cities because he said the community is here in Klamath, too.
"A lot of people don't think that there's a big community here like this, and there really is," he said. "It's just kind of hidden."
Baker said he felt Saturday's event was a step for everyone, not just the LGBTQ community, in the middle of Black Lives Matter protests.
Jackie Currie brought her golden retriever, Willow, out with her Saturday as an ally to the LGBTQ community and the Pride movement. She hopes pride events will continue in Klamath as she thinks "it's important people know they're loved and accepted."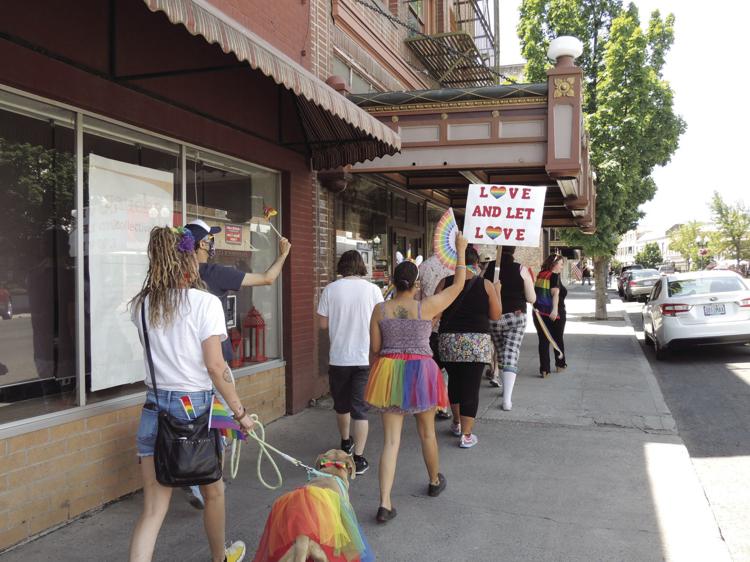 Constantine said that although Saturday's event was a big deal for Klamath, the fight is never over, especially since she knows there are still people hiding in the local community who are afraid to come out.
Constantine expressed her feeling that it's important to continue to have pride events as the LGBTQ community is still facing stigma and still fighting for rights.
Currie said that to her, this year's Pride is in a similar vein as the nation-wide BLM movement, showing that LGBTQ lives matter, too. Constantine said many of those who have been a part of the BLM protests in Klamath Falls were amongst the Pride crowd Saturday, too.
Constantine described her own experience growing up in a religious household in the South where she was kicked out of the house for being bisexual. She said she spent several years homeless while she grappled with her identity.
She shared that what she went through was motivation for her to organize the movement here in Klamath.
"That's one reason I'm out here, too, is because nobody else should have to go through that," she said.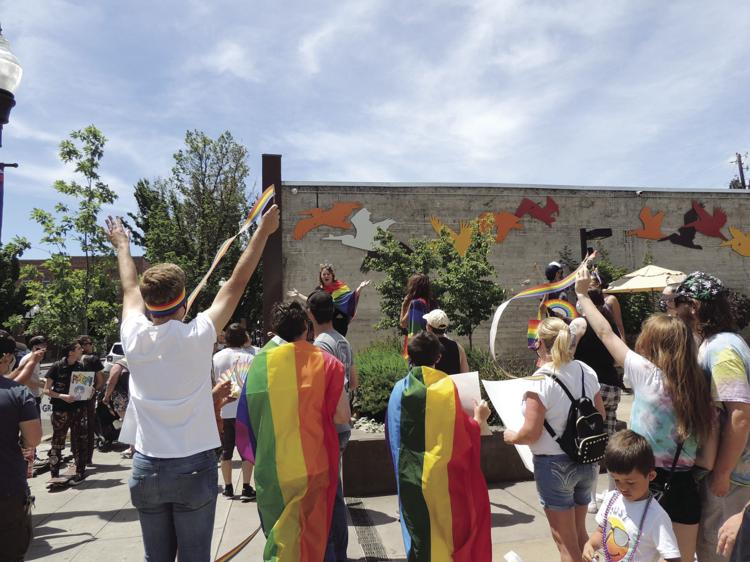 Constantine said she hopes Saturday's event was just a start.
"The thing that was nice is that it inspired so many more conversations," she said. "We had people come up and they were like, 'we want more of this, we want more events, we want to tell everybody else who didn't come today that it's okay.' So I'm hoping that it'll start getting the conversation going."