When she travels to Antarctica in March, Klamath Falls resident Jean Somerville Freeman will complete her goal to visit all seven continents. She began her world travels decades ago but established the goal of seeing all the continents only in recent years, when she realized she had already checked nearly all of them off her list.
Freeman's globetrotting is inspiring in and of itself, but even more so because she has done it on a reasonable budget. Now retired, she dedicated her career to teaching at both the elementary and college level. Through extensive planning and research, and staying in hostels, she has managed to see the world on a teacher's salary.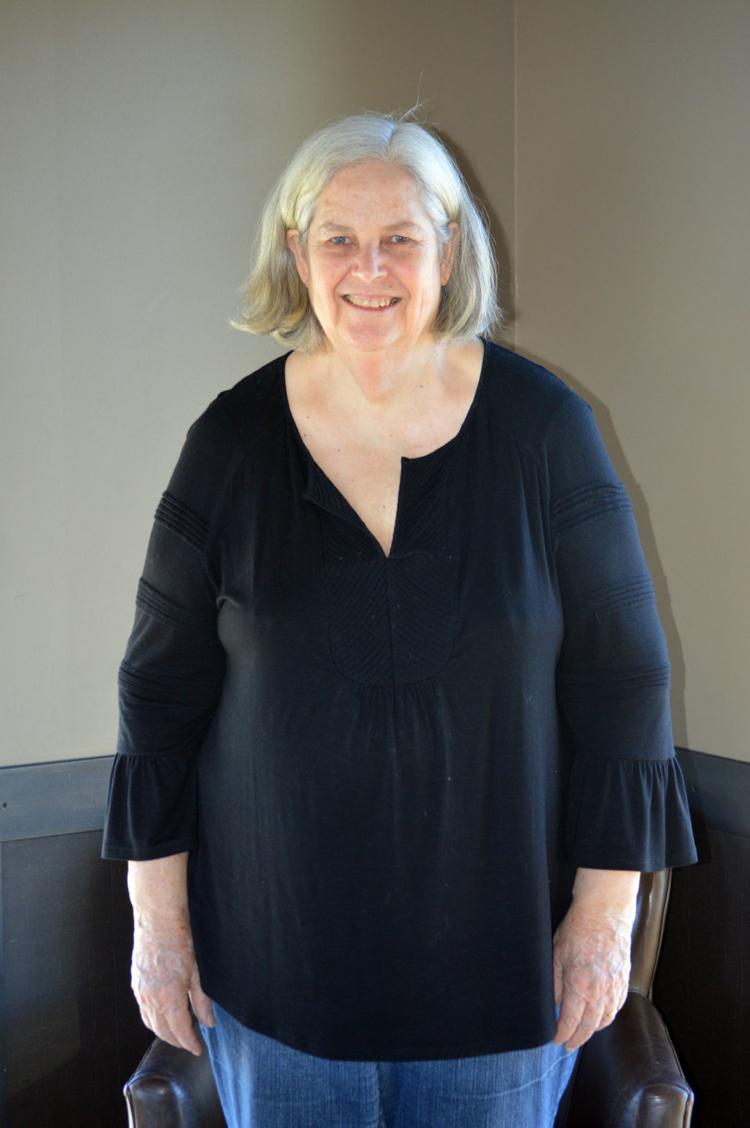 Freeman was a resident of Fort Jones for well over 30 years and even opened her own preschool when the previous one closed in the rural town. "I saw a need," she said of her decision to open the school.
Recognizing and responding to the needs of others has motivated Freeman's trips abroad on more than one occasion. During various mission trips, she has taught other teachers in Haiti how to integrate computers into their classrooms and helped finish a new senior care home in Brazil.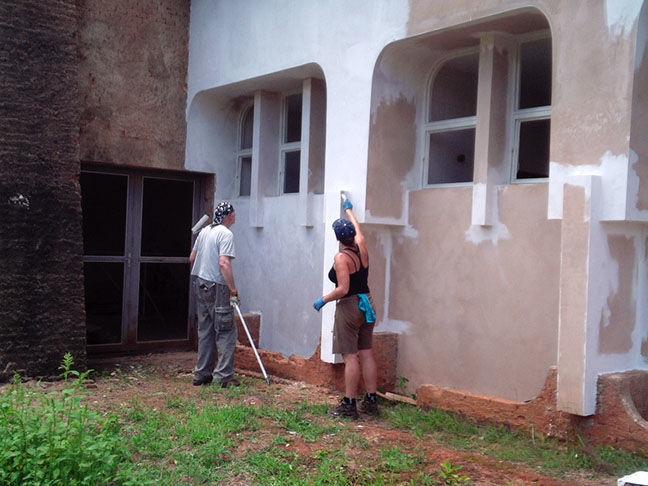 Freeman has also done plenty of traveling for pleasure. She took her first trip abroad — to Europe — when she was sixteen and saw nine operas in ten days. While in Rome, she saw the classic "Aida," which first premiered in Egypt in 1871. The show was mesmerizing, complete with live elephants on stage, she said.
The majority of Freeman's trips abroad took place in 1973, approximately ten years after her first time overseas. Her mother had passed away, so Freeman took a leave of absence from teaching and proceeded with her then-husband on an epic journey around the world.
She left from Hawaii on Pearl Harbor Day — which she and her husband thought was fitting — and flew to Japan. "We went student-style, with backpacks on our backs," she recalled. The couple made their way west, from Taiwan to Hong Kong, then through Thailand, which remains her favorite foreign destination thus far, both for the beautiful landscape and the food.
After Thailand, Freeman traveled to India and Nepal, where she hiked on Mt. Everest. She said she had originally hoped to hike to Everest's south base camp, but the high altitude eventually kept her from reaching that goal. At an elevation of 17,598 feet, the base camp is over 3,000 feet higher than Mt. Whitney, the highest peak in the continental U.S.
From Nepal, Freeman traveled through Pakistan, then Afghanistan and on to Iran and Turkey. She noted that she feels "lucky" to have seen Afghanistan when she did, during a time when the country was still relatively peaceful. She also loved the area's high desert, mountainous terrain.
Since her whirlwind trip in 1973, which lasted over six months, Freeman has also been to Tahiti, New Zealand, Australia, the Democratic Republic of the Congo, Jordan, Israel, Haiti and Brazil, in that order.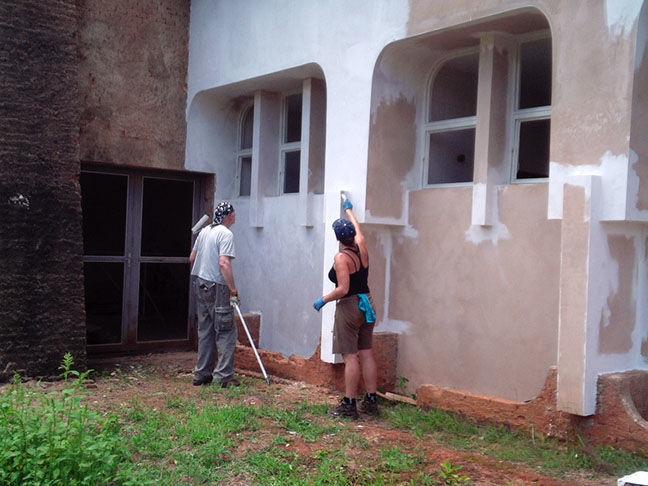 Unexpectedly, she said the best pizza she's ever had was in Brazil. Of course, it was made by chefs who trained in Italy.
Freeman confirmed that the coffee in Brazil is "excellent." She even got to see its source when she traveled to a coffee farm there.
But traveling anywhere is not always smooth sailing, and Freeman has had her share of harrowing experiences while in unfamiliar places. While in Germany, she came down with a kidney infection and had an extended stay in a teaching hospital there.
She ended up serving as a practice patient for students after she had an adverse reaction to penicillin which resulted in a rash. "I was a test patient to show [the students] an allergic reaction to penicillin," she said. Freeman added that being treated in the German hospital, though different, was a fairly pleasant experience given the circumstances.
Freeman experienced a much less pleasant situation while in Brazil when her traveling companions' rental car suddenly broke down in the middle of a massive freeway interchange. She and her party were stranded for hours on a median in the midst of the chaos until help finally arrived.
Freeman acknowledged that venturing outside one's comfort zone comes with the territory when traveling abroad, and that being uncomfortable is just some "you have to get used to."
Asked if she's at all nervous about her upcoming trip to the Antarctic, she remarked, "I'm a little apprehensive about landing in Buenos Aires (where she'll board a ship to the Antarctic Peninsula) and not being with a group." As for the rest of the journey though, she is not worried.
The continent will still be in its summer season, which Freeman said involves temperatures similar to those of winter in Klamath Falls. She's particularly looking forward to whale watching.
Freeman believes all young students should travel and find a way to give of themselves while doing so. Through travel, she said, "You get exposed to different ideas, cultures and ways of looking at the world."
Seeing other parts of the world has also given Freeman a great appreciation for "what we have in America." She added, "It makes you understand that most of the world is poorer than we are." But despite cultural differences and economic barriers, Freeman reflected, "What you find is that people are people in the whole entire world."
Though she's relished the many adventures she's had, when asked if she'd like to live anywhere else, Freeman did not take long to say, "I'm pretty happy with the U.S."