Amid Monday night's furious windstorm, the parking lot of Kla-Mo-Ya Casino was nearly full — not with gamblers but wildfire evacuees.
As temperatures dropped and the Two Four Two Fire raged north of Chiloquin, residents and visitors in the blaze's path were told to get out of the way. They came to Kla-Mo-Ya, where a small group of Red Cross and Community Emergency Response Team volunteers had set up a shelter.
Tuesday morning saw campers and cars still lingering in the parking lot. People wandered around the asphalt, stopping by the Red Cross's table to check their whiteboard for newly written fire updates or receive a donated bottle of Gatorade.
But the thick plume of smoke erupting above the trees to the north made sure nobody would ignore the blaze for long. As of Tuesday afternoon, the fire has grown to more than 6,000 acres, according to the South Central Oregon Fire Management Partnership.
Red Cross volunteer Samathea Totten-Perry estimated they talked to about 400 people by Tuesday morning and sheltered around 200 in Klamath Falls hotels.
Raymond Weaver lost his house and his campgrounds Monday night. He said he left around 10 p.m. and that his home and Happy Trails campground, which he owns, burned to the ground. He was waiting Tuesday morning for the Red Cross to find a place for him to stay the night.
Weaver expressed frustration with fire crews, saying he felt if they were more efficient, his home would still be standing.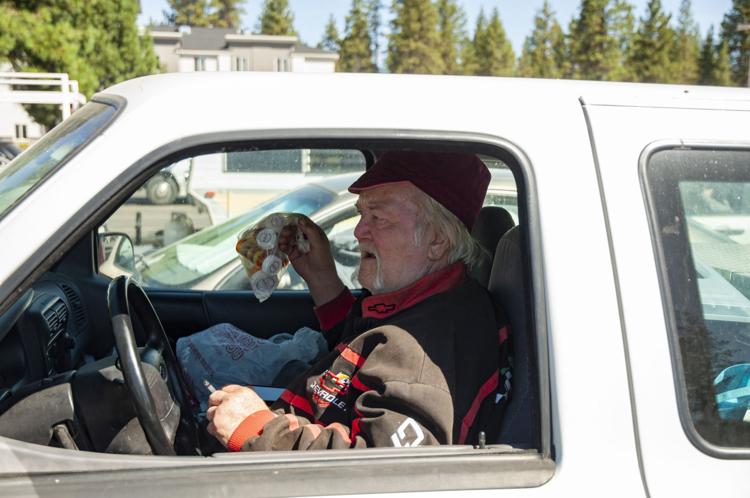 Residents were evacuated at all hours of the night Monday as fierce winds rapidly spread the fire.
Law enforcement knocked on the door of Anna Garrison's camper at 1 a.m. and told her she needed to leave.
Garrison grabbed what she could, including two of her three cats, and headed to the evacuation center. She saw and heard about the fire before she went to sleep, but thought she was in no danger. On Tuesday, she wished she had packed a bag sooner and had been more prepared.
Her camper and what's inside are all that she has. But at the end of the day it's just stuff, she said, and it's important to keep that in perspective.
Despite her circumstances, she cracked a joke, saying, "What can you do in a situation like this but find something to laugh about?"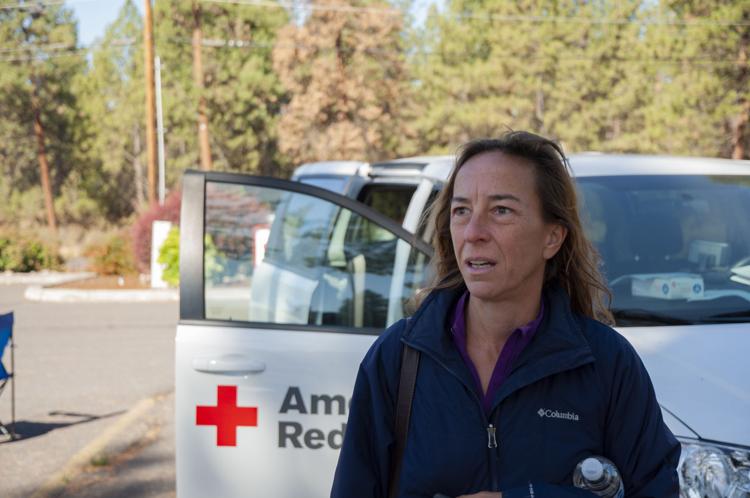 Doug and Debra Burnsworth decided to leave their home even though they weren't under evacuation orders. They said the fire was closing in on the neighborhoods around them and they decided they should pack up and get out while they still could.
The loaded their trailer with the important things, like photo albums and their cats. Although they're worried about losing everything else they left behind, things are replaceable, Debra said. They can live in a trailer until they feel safe to return.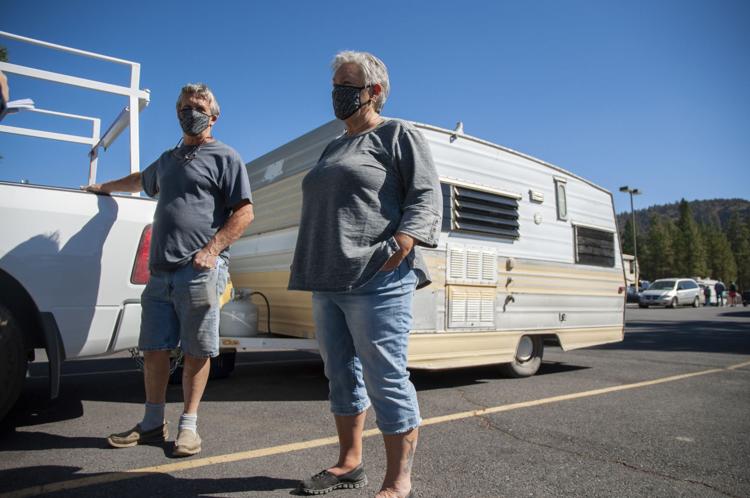 William Stiles was camping at Train Mountain Railroad with his wife for several weeks before they fled around 2 a.m. Tuesday morning.
He has been a member at Train Mountain for five years. He and his wife spend a couple weeks there every year.
Still, Stiles said that there's no use getting too upset about his beloved campsite burning up.
"It is what it is," he said.
He and his wife were planning to stay until Thursday. His wife is pretty shaken up, though, so he said they might see if they could get out of town and on to their next campsite.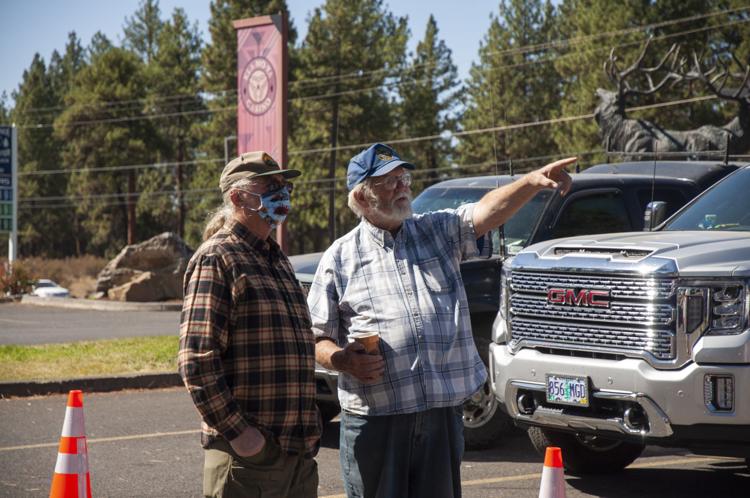 The fire sparked at the close of Labor Day weekend, with area campsites busy and agencies warning of extreme fire weather.
"Firefighters have been responding to numerous human-caused fires, and also a lot of abandoned and illegal campfires," said Sharon Holt with the Forest Service. "There's still public use restrictions on all federal and state lands in Klamath and Lake counties right now."
Holt asked people to reconsider recreating in the area to allow crews to tackle this fire as quickly as possible.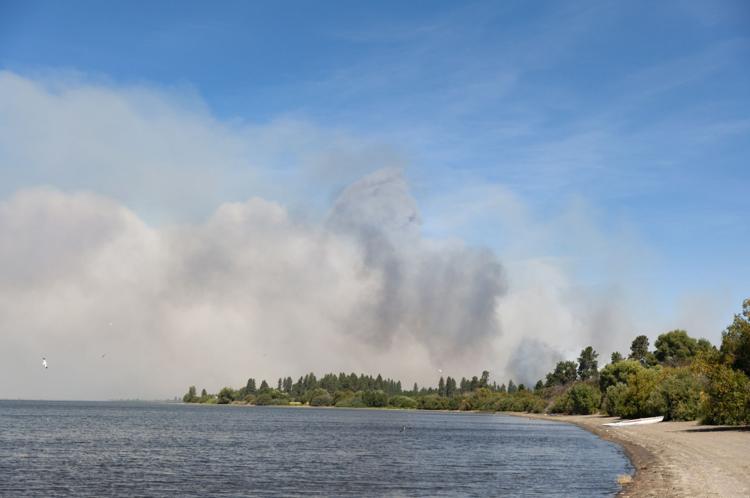 Some residents near the road closures worked Tuesday to protect their yards and outdoor belongings by hosing them down.
Holt said they are asking people to monitor the conditions and be prepared in case they need leave.
While the fire was burning south and southwest toward the lake Tuesday, a turn in the wind can change everything.
The Klamath County Sheriff's Office and local fire departments are assisting with road closures and evacuations. Klamath County CERT also helped with traffic control, running supplies to firefighters and assisting the Red Cross.