VENETA, Ore.— In an ordinary year, I would've spent the past two weeks gearing up for the start of the school year. I would've been cleaning my classroom after neglecting it for a summer of travel, fishing and assorted frivolity. I would've begun lining out curriculum and securing dual credit approval for Intro to Business, Marketing I and Marketing II — the bread and butter of the Henley Business Program.
But, just as 2020 before it, 2021 has proven to be anything but an ordinary year. Vanessa Carlton would be pleased to know I had more than one "ordinary day" in 2021, but the end of summer made up for lost time with rampant wildfires, continued drought and surging COVID cases.
In the best of times, Oregon has fewer hospital beds per capita — 1.6 per 1000 residents — than any other state, according to a study by the Oregon Association of Hospitals and Health Systems.
During a pandemic, this means small fluctuations in demand can have massive downstream impacts on our healthcare system. At the peak of this current COVID surge, state policies regarding vaccination status changed, which led to a mass exodus of employees.
What resulted from this perfect storm was a major labor shortage that led to the activation of National Guard members such as myself to fill roles in hospitals where needed most.
So instead of sitting in my classroom, I find myself in a slightly different situation this week, writing my column from a coffee shop with different scenery than I'm used to.
I now appreciate those who work in healthcare infinitely more than before, and I'm trying to keep myself as positive as I can during this time. Sleeping, eating, staying hydrated and fishing when possible will get me through to the other side of what has been a pretty valuable experience so far. And being somewhere new is definitely a positive when it comes to fishing.
When I find myself done with daylight to spare, I make a beeline for the river or the ocean. Stripping off my chemical-splashed uniform, I throw on my ubiquitous shorts, flips and tee shirt, stop for some worms and go looking for some fishes I've never caught in the Coast Range.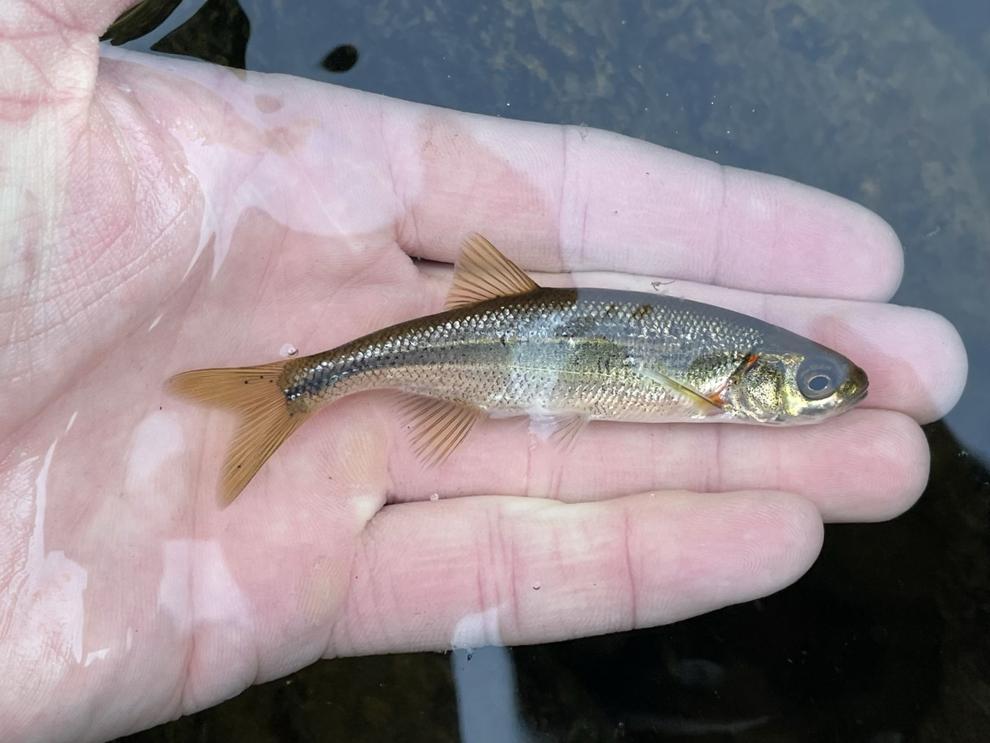 There are several species of larger freshwater fish left for me to catch in Oregon, and two of them, the Tyee sucker and Siuslaw pikeminnow, reside in the Siuslaw Basin. This was my stop for the night, and given my limited daylight, a longshot.
Arriving at my planned stop, I found the water extremely low and despite checking some of the fuller pools, I didn't see a single fish larger than four or five inches. No trout. No suckers. No pikeminnows.
What I did see were loads of dace. An insane number of dace flitting around in the clear water, and it took no time at all for me to begin catching them.
It wasn't my first longnose dace, but it was both my first in five years and my first in Oregon.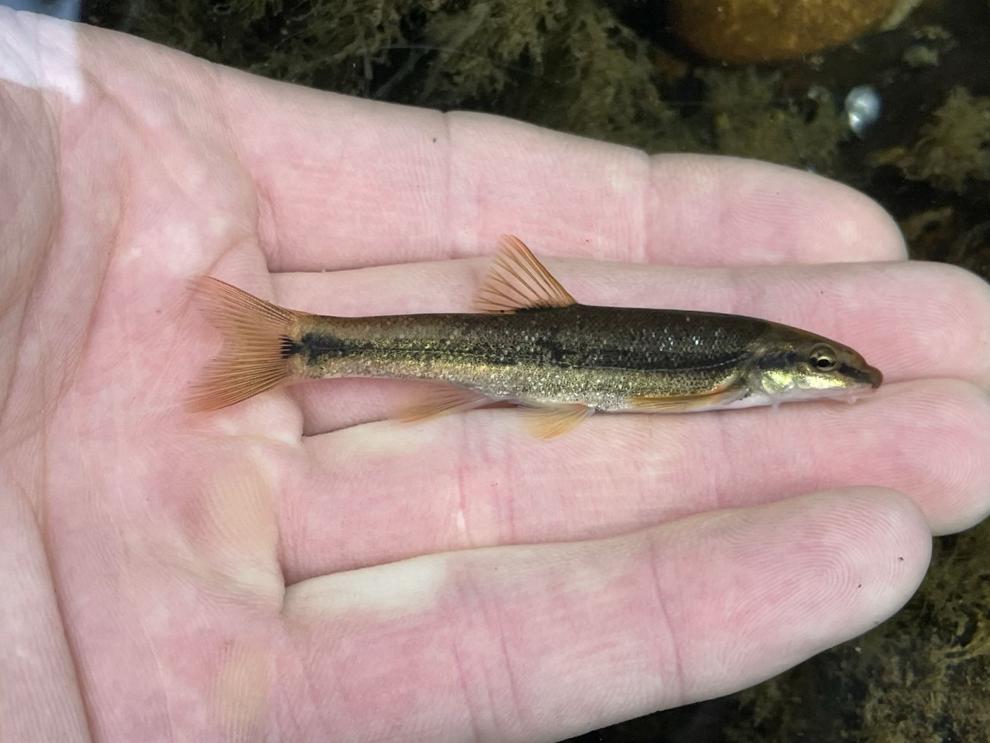 Immediately, my mind cycled to the closely-related Umpqua dace, which was split from the longnose dace years ago. I was close enough to the Umpqua drainage that I thought it might be the elusive Umpqua dace. Alas, I was just a few miles from the nearest Umpqua trib, but I was still fishing the Siuslaw drainage. Not an Umpqua, but still cool.
Bait is allowed in this system after August 31, and I proceeded to catch dozens of the aggressive little fish on a tanago hook and bit of worm dangling from my telescoping tenkara rod.
I also caught Tyee redside shiners and then what looked like a speckled dace but with striking black racing stripes. Hands still dripping, I visited the "Oregon's Native Freshwater Fish Species" page, hosted by the Oregon Department of Fish and Wildlife and found it was a black-lined or coastal speckled dace, listed separately from the widespread speckled dace but bearing the same Latin name. Not a new species, but maybe someday.
As daylight waned, I caught a few prickly sculpins and more dace.
I still couldn't understand where the suckers or pikeminnows could be, but at least I was catching fish. Too much in my life was up in the air, so I vowed to remain positive even as I was daced and confused by the world around me.