Basin Book Trader is finding fun ways to adjust to state-wide mandates on businesses and more people staying home to protect themselves from the coronavirus by ensuring those homebound have enough reading material.
The store is now delivering books that people call to order and has begun curating book stacks of several books fitting a catchy theme or genre. Some even come with a bonus goody, like toilet paper or hand sanitizer.
The "So funny you'll have tears running down your legs" stack features six books including "The Princess Bride" by William Goldman and "1001 Funniest Things Ever Said" by Steven D. Price and comes with a complementary roll of toilet paper "because we wouldn't want you to have to use your own," says the store's Facebook page.
The "Too Close for Comfort" stack is five books, including "Outbreak" by Robin Cook and "I am Legend" by Richard Matheson, and also comes with a personal-sized hand sanitizer.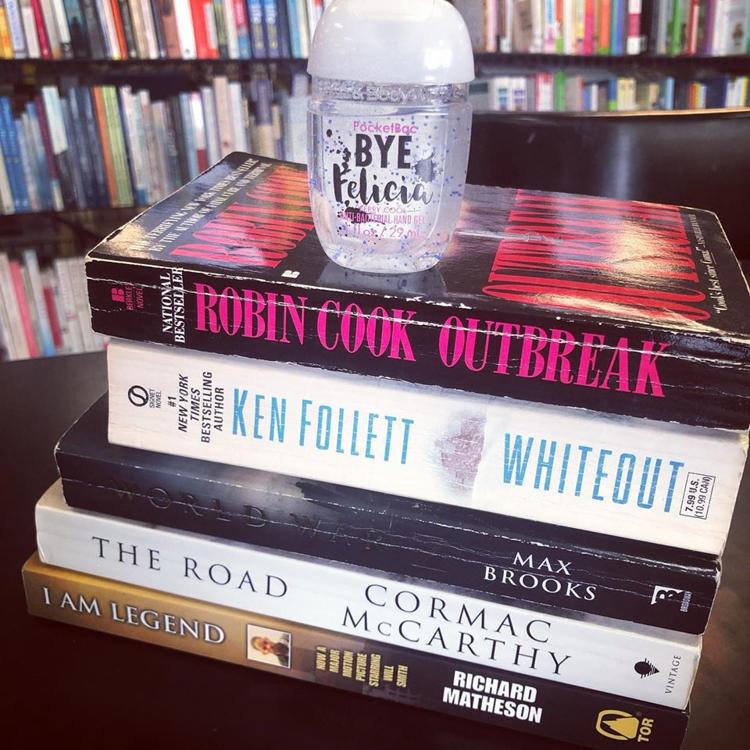 Whether it be a new book to occupy kids stuck home from school or an adult who hasn't picked up a book in a while, owner Karli Fussell said she's happy to help people pick out the best story by making recommendations.
She noted the irony of some new store décor she installed a few weeks ago before anyone had ever heard of coronavirus.
"It's 'reading gives you a place to go when you have to stay where you are.' And that was before all of this. And I love that quote. It's so timely," she said. "So now I think that like, 'Hey, everybody who's, you know, stir crazy, or has to stay at home or miss Spring Break plans or anything like that. You can still escape in a book.' And I love that."
A book-lover herself, she said she hopes this new down time will cause more people to turn to the stories she has filling her book store.
"I am a massive book lover, and I read all the time. And so I love that people have time to read and all of a sudden, they're like, 'Hey, I'm stuck at home. What am I going to do?'"
The store is still open for business as of Thursday, as Fussell said it's a big store that allows for people to still practice social distancing.
Basin Book Trader also does seasonal boxes, and the Spring box became available Thursday. It features a candle made locally, a book, a floral notebook and a garden in a bag. Fussell said she's thinking about other boxes she can create during this time, which she could ship to people's homes.
While the book stacks spawned from the necessity to get creative with business during a global pandemic, Fussell said she thinks she'd continue to offer those, even after business returns to normal.
She's even had people volunteer to help her deliver books to places outside of the city of Klamath Falls when they're in town and headed back out to somewhere like Bonanza.
"I've just seen a big community outreach, like I've had people say 'I can help deliver' or even with food, like they post it that they have extra rolls of toilet paper. And, you know, I just think this is a great community to be in in crisis. And they're showing up."
She wanted to thank the community for its effort to rally behind small businesses.
"I just have a big love for this community, and I think they definitely support the small businesses. And they're doing their part in, you know, staying local and supporting those of us that they know are probably going to feel an effect," she said. "So I definitely have felt supported."