In 1920, Will Blackman wondered if he'd made the right decision moving to Klamath Falls from Oklahoma.
More than a hundred years ago, his grandson and other relatives are glad he decided to stay.
"It's a point of pride," says Will's grandson, Rodney "Rod" Blackman, of the Blackman family's longevity and history. "You don't think about it until it happens."
Rod and his wife, Virginia "Ginny," thought about the family's 100-plus years during ceremonies held in late August at the Oregon State Fair when the Blackman Ranch was honored as a Century Farm through the Oregon Century Farm & Ranch Program. The Century recognition was actually approved in 2020 but the ceremony was delayed until this year because of the COVID-19 pandemic.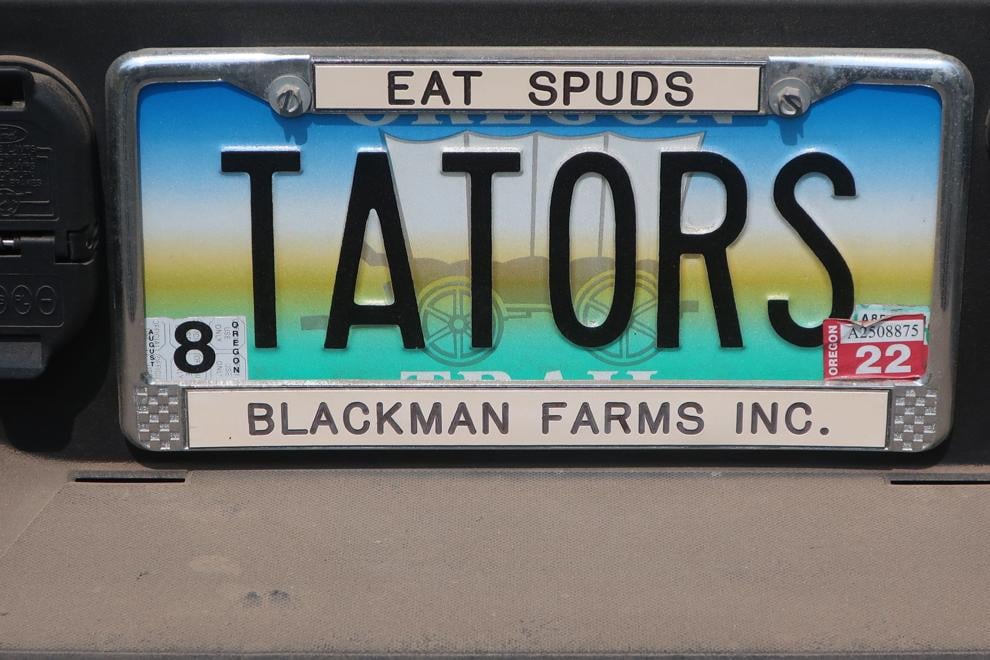 Although still formally known as the Blackman Ranch, Inc., the family phased out of cattle in the late 1970s and since then have grown crops, mainly potatoes, wheat and alfalfa along with sugar beets and have rotated fields with onions, barley and garlic.
"This year with the water situation we just have potatoes and grain," Rod said, referring to the ongoing drought and decision by the Bureau of Reclamation to not release irrigation water. Some fields are in production because a neighbor, Baron Knoll, has provided the Blackman's water from his wells.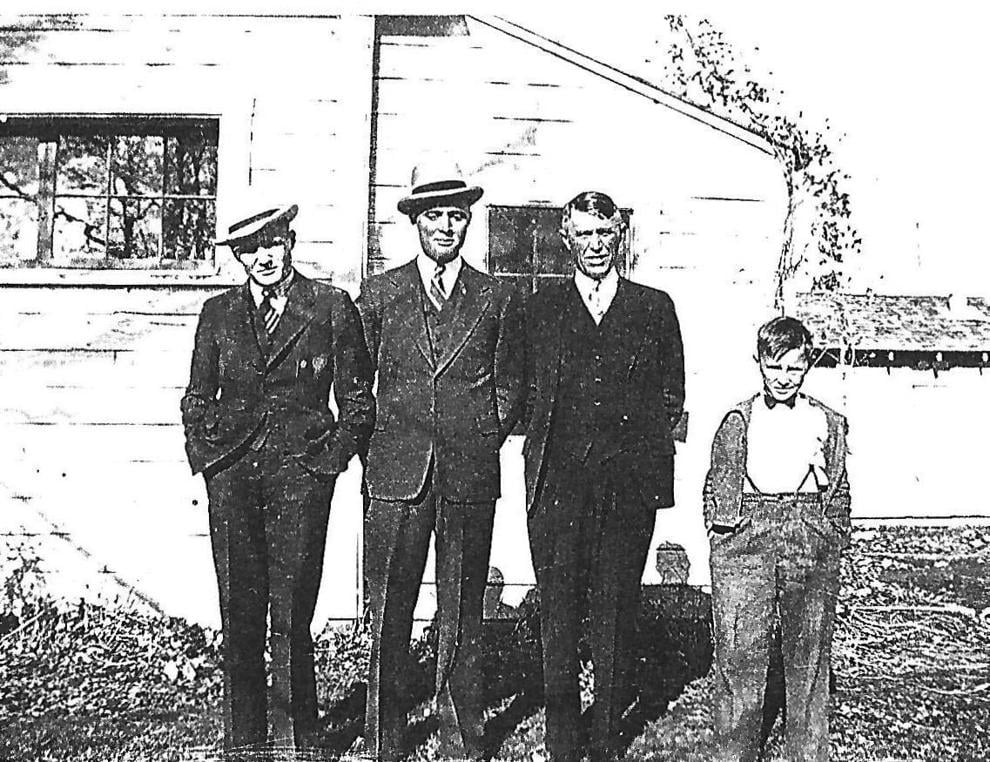 The Blackman Ranch, located in the Henley area on Reeder Road, was founded in December 1919 by Thomas Walter "TW" Blackman, Rod's great-grandfather. Earlier that year, TW and his son, Will, who co-owned a dairy in Weleetka, Oklahoma, visited the Klamath Basin to look over irrigation prospects. They ended up buying a farm eight miles from Klamath Falls in the Henley area. According to the Century application, TW transferred ownership to Will in 1920.
Will, however, had second thoughts. He returned to Weleetka but, according accounts by his wife, Ida, decided to stay in Oregon.
According to his wife, Ina, "Will was not happy with the climate here," so he returned to Oklahoma, But, "After seeing Oklahoma again, he decided Oregon had its points."
Much of the Blackman family history is remembered in "Recollections of Grandma Ina Blackman," recorded by Janis Blackman Kafton in 1975 when Ina was 85 years old. According to Ina, the family originally "had in mind a dairy farm, such as the one they had back in Weleetka."
TW and Will had visited Klamath Falls at the urging of Will's sister, Cleola, and her husband Bert Blake. The Blakes had visited the Klamath Falls area and "rather liked the looks of the country and especially the prospect of getting good land with irrigation." After returning to Oklahoma, the Blakes "convinced Will and his dad to make the trip" to Klamath Falls.
After buying the 133-acre farm from Martha and Enola Hawkins for $11,500, Will went back to Oklahoma to retrieve Ina and their children, Phillip and Janis. The train trip proved challenging. Most of the family became ill with influenza and had to deboard in Sacramento, where they were confined in strict isolation in one room for a week. After resuming their journey, they arrived in Klamath Falls in February 1920.
The family stayed at the Baldwin Hotel, which had no restaurant, but, according to "Recollections," "they did enjoy the fine food at the White Pelican. It was February and the weather was cold and windy. At that point, Ina did not care for Klamath Falls at all."
The family bought a Model T Ford, "just enough furniture to get by," along with some basic farm equipment, including a walking plow, cultivator, two horses, a cow, some pigs and few chickens.
Helpful neighbors made life easier for the Blackmans. According to "Recollections," "The neighbors were helpful in Klamath." Charlie Drew provided land to pasture Will's cattle and Silas Obenchain loaned the family a cow. "Sometimes there was enough cream to sell to the creamery," Ina remembered. The family made friends, with Ina recalling how some women gathered to "work on quilts for a bit of social life and visiting" while others helped at harvest time.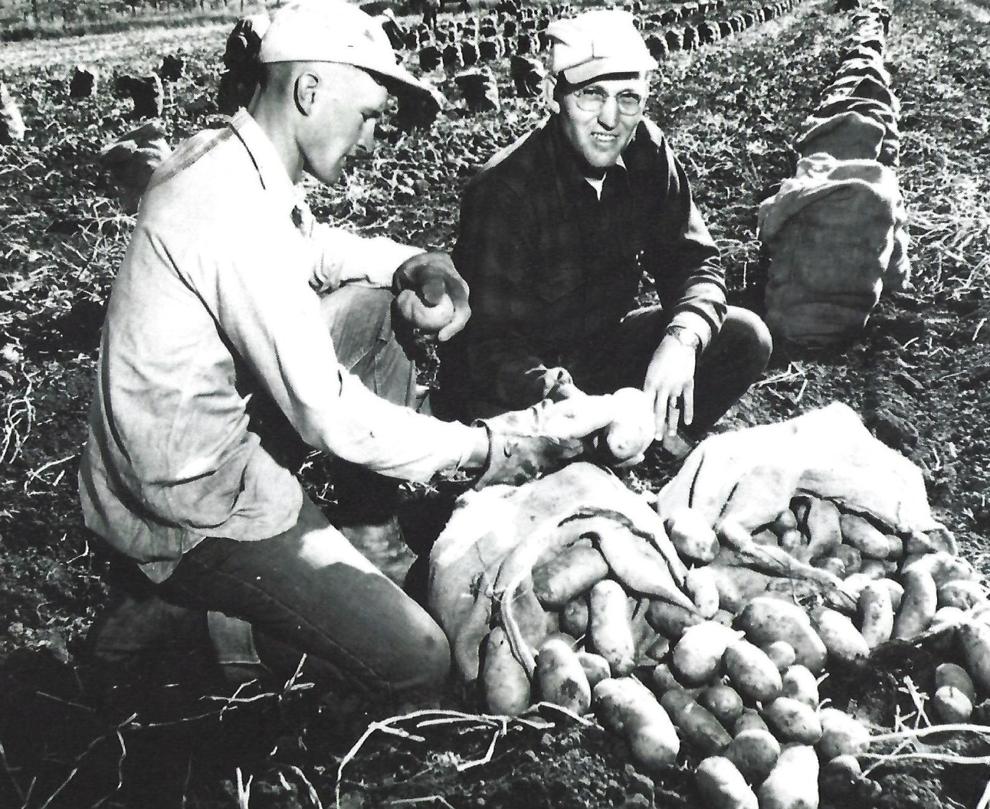 According to the Century application, life improved. "Ina really loved the half-acre garden area and the chickens. Will was able to purchase six more horses after he sold some timberland in Oklahoma in 1922. There was no tractor on the farm until 1925. The chickens were sold as fryers and eggs exchanged in town for groceries."
The various stories attributed to Ina include memories of bad roads, harvest times, transportation challenges ("Our first enclosed car was a Chevrolet, with roll down windows, which was utter luxury"), illnesses, school and water - "There was no running water in the house. They had to carry water in from an outside well."
Ina also recounted a 1921 trip to Crater Lake with Will's parents, TW and Sara Katherine. "They visited Crater Lake with the family on a trip that took two days to go up and three days to come back, camping out along the way. Some of road up to Crater Lake was just 'a scratch on the side of the mountain.' At Crater Lake, Will rented a boat and rowed out to Wizard Island with Ina. The kids were constantly in the dirt of the campfire and there were ongoing struggles to keep them clean and keep track of them."
After Will died in 1962, ownership transferred to Ina. Following her death in 1984, ownership transferred to Duane and Darlene Blackman, Rod's father. Rod and Ginny took ownership in 2009 following Duane's death.
"She helped with everything and now does the bookkeeping in the office," Rod says of his wife's role in managing the farm.
Overseeing the farm wasn't always in his plans. "In my younger days I didn't think about it," Rod said of taking over the ranch. "I had to spread my wings a little bit," he told of testing other jobs. "When I got older I could see the benefits."
Rod served as president of the Klamath County Potato Growers Association and for several years was a member of the Oregon Potato Commission, which represents the potato industry in educational trade development, research, and legislative affairs. "I did my tour of duty."
He remains actively involved with farm operations, "I try to be involved," such as driving the harvester and hauling potatoes, but the day-to-day duties are handled by his stepson, Tad Kloepper, the farm's manager.
The Blackmans live on the farm in the house that was built for an early owner, Richard Melhase, in about 1903. It was upgraded in the 1930s and totally remodeled in 1986.
Some of those changes are told in Ina's recollections. "In the 1930s Will purchased a used mowing machine from a golf course … Will rigged it up so a horse could pull it and mow a swatch of about 2-1/2 feet. It certainly beat pushing a hand mower around the yard." Just as the Blackman's house still preserves a historic flavor, the yard preserves historic farm relics, including old tractors, buggies and a doctor's wagon.
"It's been a lot of hard work," Rod says of farming, especially in an era of challenges created by droughts and water issues. "It isn't always easy, but we're proud to be a part of history."