"Free at last! Free at last!"
"Thank God Almighty, we are free at last!"
Applause and cheers filled the United Church of Christ/Congregational Church in Klamath Falls Monday after Tanya Weitenauer wrapped up Dr. Martin Luther King Jr.'s own words from his famous "I Have a Dream" speech.
Weitenauer and more than 60 others gathered to honor the teachings and legacy of King, a celebration that has continued for more than 20 years.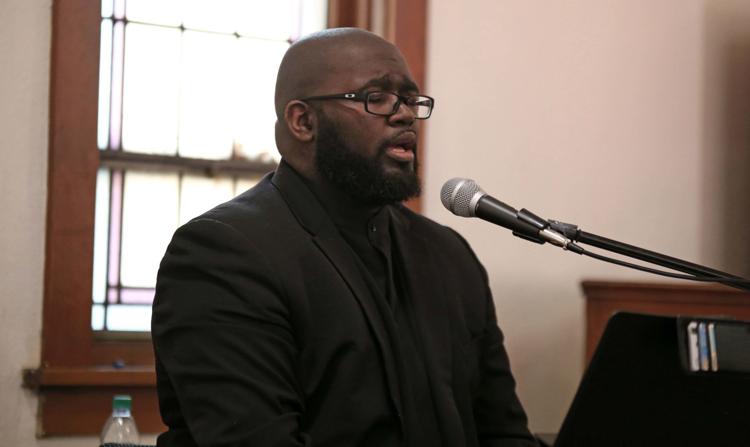 But this year's gathering had a first: Rev. Chris Benjamin of the Free Will Church of God in Christ For All Nations and choir director at Henley Middle School and Henley High, said that a new generation of attendees and choir performers would take to the stage.
"I do believe that Dr. King's heart would be full from what he sees today," Benjamin said.
Labors of love
David and Pat Hedelman, pastors at U.C.C./Congregational Church, say that these celebrations have continued at their church for more than 20 years now. The original choir, led by Millie Craddock, was known as the Goodwill Singers, Pat Hedelman said.
Craddock, who also played piano, performed at previous events, though she has since retired from the post and moved to Florida to be with family.
Regardless of the changes, the message remained the same: love one another, regardless of who they are or where they come from.
"I love you, and there's nothing you can do about it," Benjamin said. "Because we have enough hate."
David Hedelman described Monday's gathering as a unique event for Klamath Falls, which always brings several people from different churches and groups together to celebrate.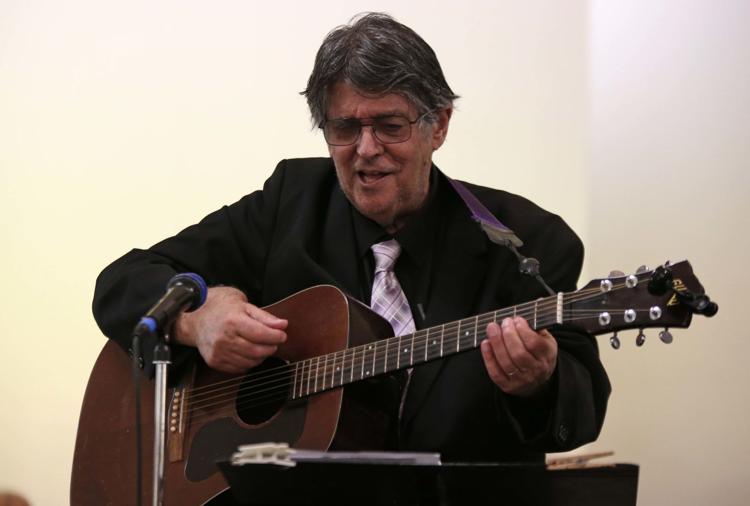 He said that the focus of the noon sermons was to keep "the words of Dr. King alive." He also touched on the significance of former President Barack Obama's first inauguration taking place around the same time more than 10 years ago.
"Those two events coinciding with each other is really interesting, because we're still combating racial, social and economic injustices," Hedelman said.
Continuing the Dream
Many of those in attendance have been around since Pat and David Hedelman took the charge. David Hedelman said attendance fluctuates from time to time, but that the crowd stays consistent throughout the years.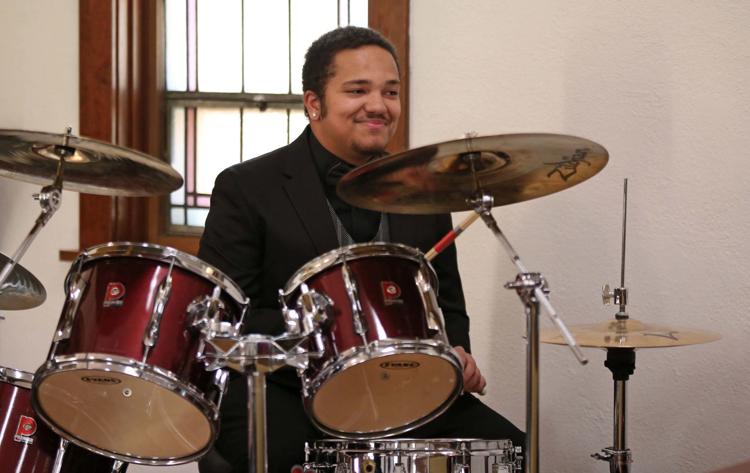 Drew Hammond, a Mazama High student who has attended since he was a child, said it was encouraging to see that people still come each year.
Hammond, now 18, was the drummer for Monday's music performances. He, like Benjamin, said he wanted to reflect on the progress of how far the U.S. has come since the end of the Civil Rights movement of the 1950s and 1960s.
Hammond says he wants to be a history teacher when he graduates.
"I love seeing how far we've come," Hammond said. "Things aren't exactly where we want it to be, but it's so much better than it used to be."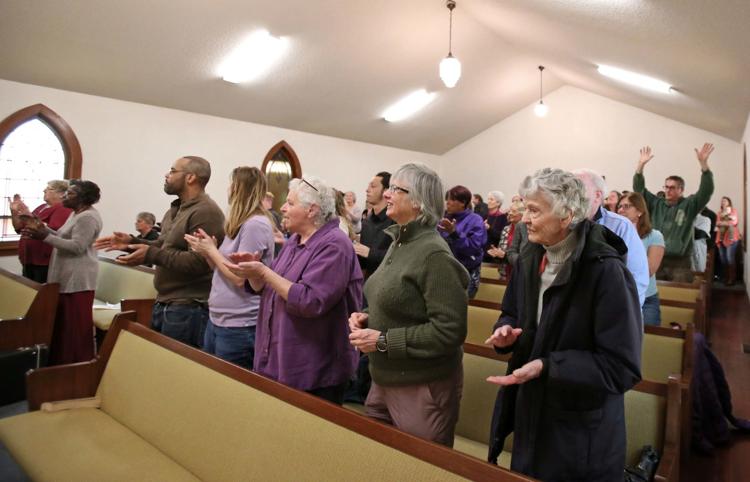 "Mother" Betty Henderson of the Free Will Church said she has attended each service since U.C.C./Congregational Church started hosting. Henderson was also the one who recommended that the Henley Advanced Chorale students and Benjamin take over the celebration's music activities.
For her, it's a day of reflection on those who wish to find a better life for themselves. It's about the American Dream and keeping it alive.
"It's the same thing we still have to be freed from today — and that's hatred," Henderson said.