When Gerrit Vyn was growing up in the Michigan suburbs of Detroit, where he early on developed an interest in nature and natural history, Vyn realized he needed to be somewhere else.
"Pretty much the first time I got the chance I moved out," he tells of moving first to Flagstaff, Arizona, before relocating to the Pacific Northwest and Portland. Vyn, 50, still lives in Portland, but his years there have been interspersed with years with the Peace Corps in Africa and five years in New York at Cornell University, but he's maintained his Cornell connections as a producer with the Cornell Lab of Ornithology.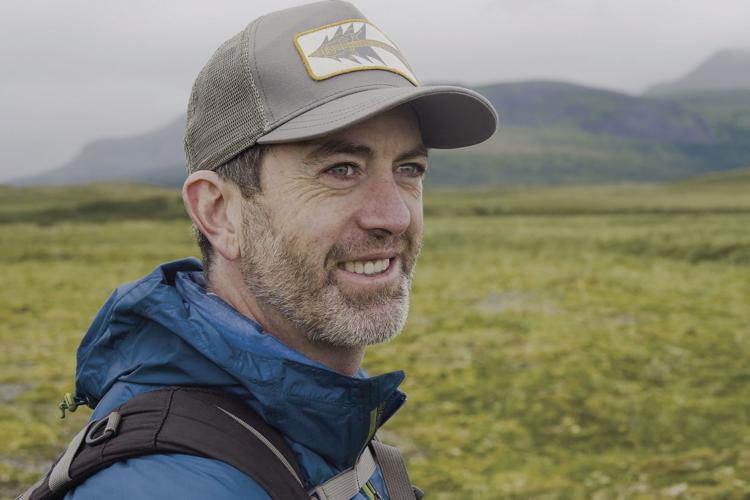 Over the years, Vyn has become known for his photography that, fittingly, features nature and natural history. As he explains in his biography, he is "deeply committed to conservation and connecting people more intimately with the myriad creatures we share this miraculous and fragile planet with."
He says his photography and related work often focuses on birds because "they are such powerful and visible indicators of environmental health and change. Connecting people with birds is often a first step in opening people's eyes to the natural world around them – and to the unprecedented environmental crises now unfolding. My purpose is to help conservation groups better communicate their stories to individuals and policy makers through powerful, compelling media."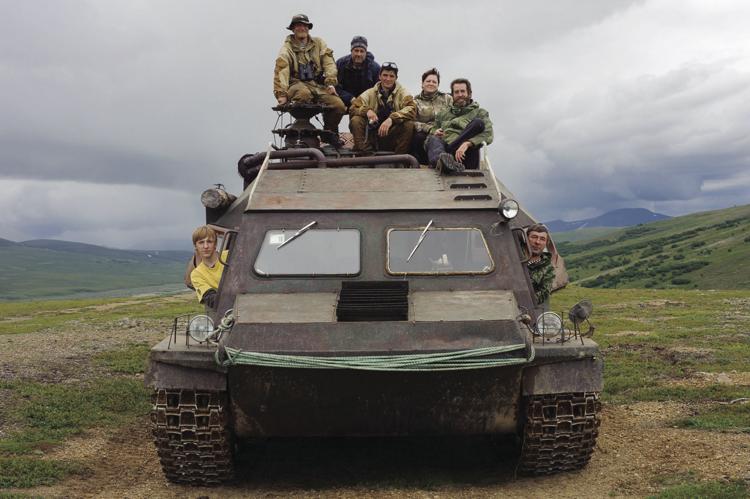 His work in Cornell has enabled Vyn to visit places most people never see or experience as a photographer, cinematographer and sound recordist for the university's conservation media program. Vyn will talk about and, he emphasizes, liberally illustrate some of that work during his keynote presentation at 7:15 p.m., Friday, Feb. 14, at the upcoming Winter Wings Festival at the Oregon Tech College Union.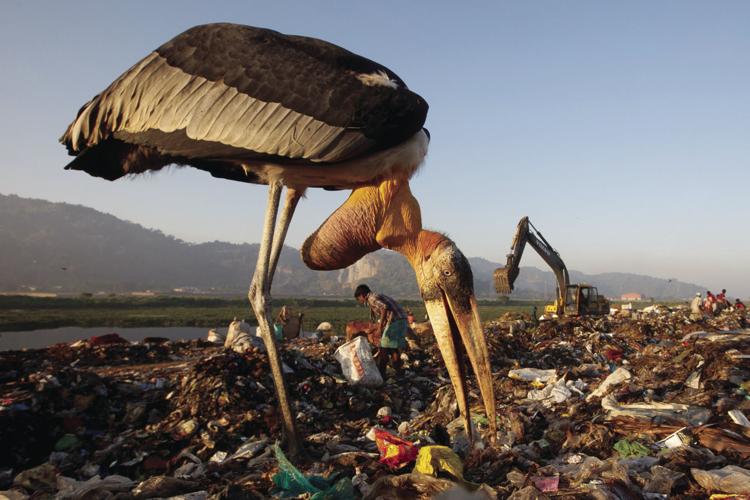 Vyn said his program, "Conservation Media Expeditions: Capturing the Lives of the World's Most Threatened Birds," will include intimate videos and photographs of some of his ongoing bird-related projects, such as the endangered greater adjutant stork in India, threats facing migrating shorebirds and seabirds in Alaska's Izembek National Wildlife Refuge and, closer to home, the sights and sounds of greater sage grouse.
"It's going to be really visual," he says. "It's going to be multi-media heavy with stimulating photographs."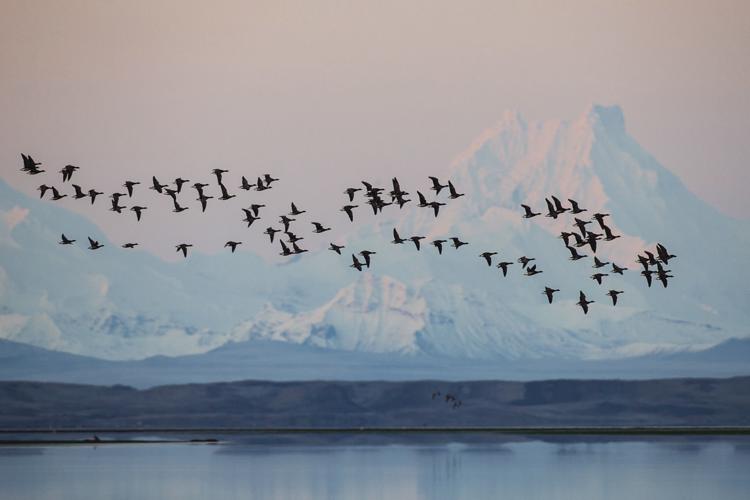 This is Vyn's first visit to the Winter Wings Festival, but he visited the Klamath Basin last spring and summer to go birding and gain a sense of the region. Over the years he's become a "go-to" person on bird conservation issues. His images have appeared in most major conservation organizations along with such books and magazines as "National Geographic," "Audubon," "Living Bird," "BBC Wildlife," "Natural History," "National Wildlife" and "The New York Times." He was the primary image provider for the 2009 and 2011 "State of the Birds reports that were delivered to the Obama administration and Congress by a coalition of leading environmental organizations.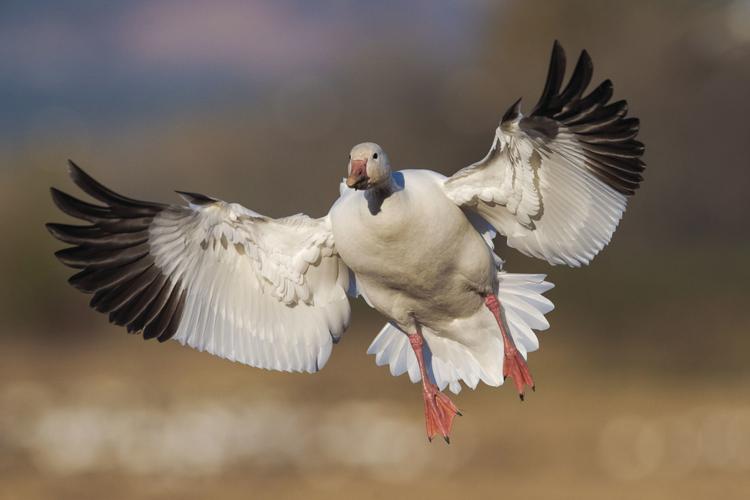 Vyn's audio and video work have been featured on radio and television programs, including NPR's Fresh Air with Terry Gross, NPR Morning Edition, PRI's Living on Earth, Birdnote, PBS News Hour and CBS Sunday Morning. Among other credits include being the principal cinematographer for the 2015 PBS Nature episode, "The Sagebrush Sea," while as a natural sound recordist he has contributed thousands of recordings to the Macaulay Library collection at Cornell and produced and authored two CD compilations, "Voices of North American Owls" and "Bird Songs of the Pacific Northwest."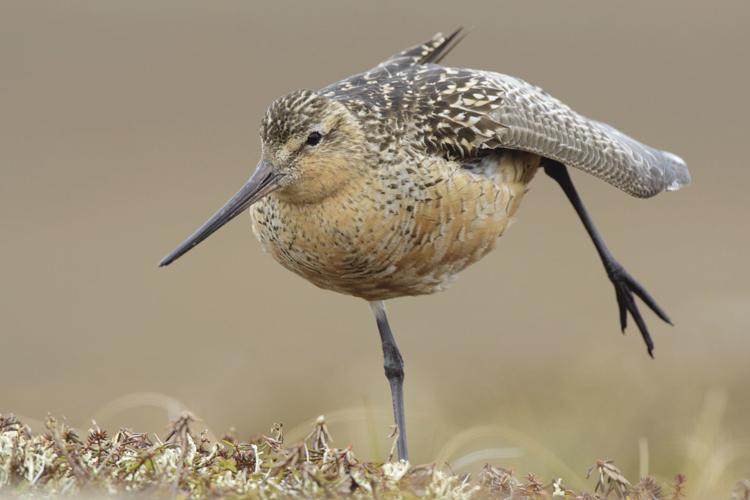 His photographs are featured in "The Living Bird: One Hundred Years of Living to Nature," which includes essays by Barbara Kingsolver, Jared Diamond and others, while his new field guide-sized book, "Photography: Birds," will be released in March.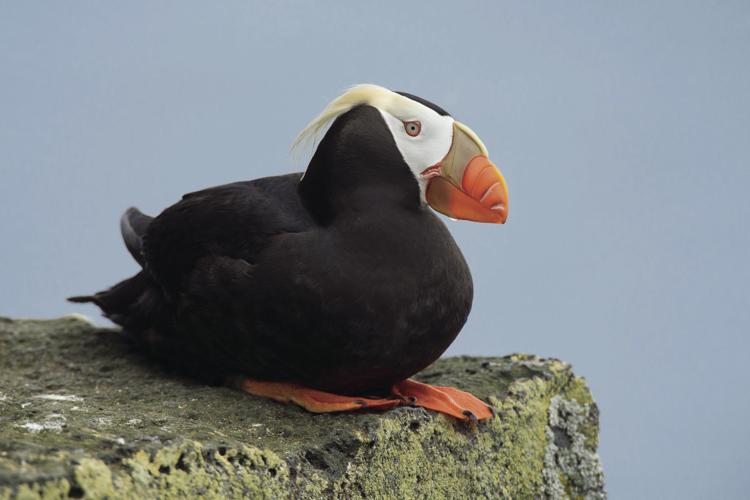 Through his photography, Vyn has also help create improved photo blinds. As he explains, "One of the biggest challenges in wildlife photography is getting close to wildlife – especially in locations outside of parks and refuges where wildlife is often habituated to people. Photography blinds allow you to get into camera range in places that would otherwise be impossible and allow you to shoot where no one else is shooting – a local woodlot, marsh, or your own backyard bird feeders."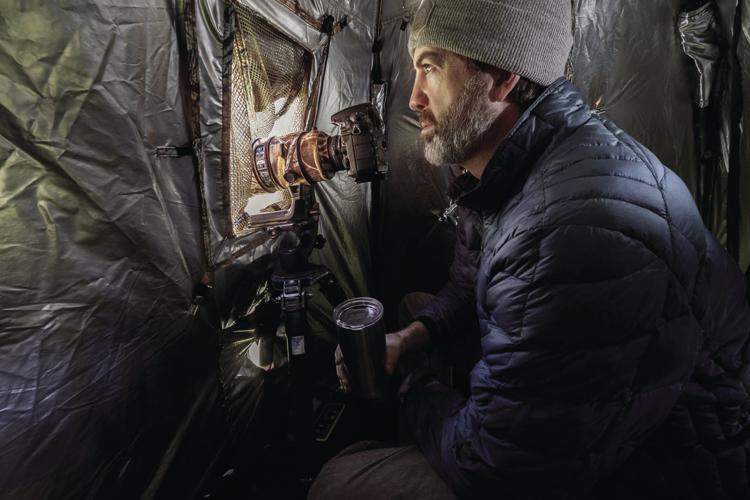 After using "cheap, disposable pop-up hunting blinds," while photographing spoon-billed sandpipers in South China he learned about Tragopan Photography Blinds "and I became an immediate convert." Since then he's been involved in creating improved versions with features like waterproofing, customizable windows, new camouflage patterns and better fabric quality.
Vyn will also lead a field trip, "Intro to Bird Photography Using Blinds," the afternoon on Feb. 14. The field workshop, which was quickly filled, will instruct on the use of portable photography blinds.