From extra help to extra space, Sky Lakes Medical Center has received significant community support to help its staff and facilities weather the current surge in COVID-19 patients.
Sponsored by Oregon and the federal government, 48 temporary clinical care staff, including nurses, certified nursing assistants, respiratory therapists and paramedics, arrived at the hospital last week and completed their orientations on Wednesday. Now working with patients alongside permanent Sky Lakes nurses and providers, they are alleviating stress on existing clinical staff.
"They were rocking and rolling this week," said Tom Hottman, public information officer for Sky Lakes.
Oregon Governor Kate Brown also activated the state's National Guard members to assist with non-clinical operations in hospitals across the state. The 173rd Fighter Wing at Kingsley Field has sent 23 airmen to the hospital, and they're currently undergoing orientation to be ready to start work Monday. Hottman said they'll help with everything from sorting files to maintaining hospital equipment — activities that help keep Sky Lakes running smoothly.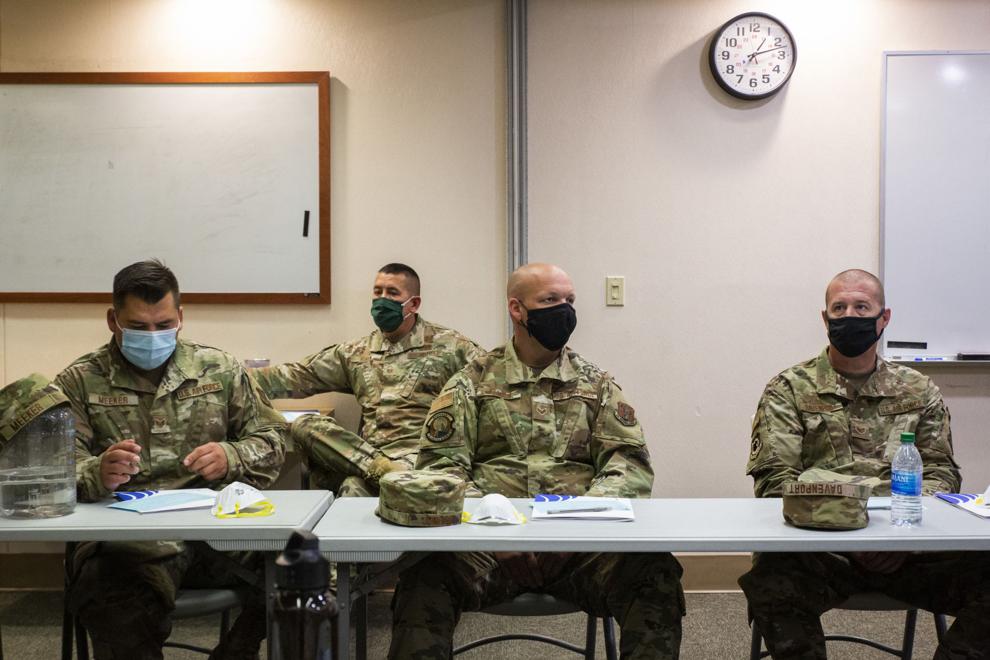 A majority of the airmen said they live in the Klamath Falls area.
"We're thrilled to have the Kingsley contingent here because they're local," Hottman said. "That's friends taking care of friends, neighbors taking care of each other. Just kind of what Klamath Falls does."
More local assistance came from Keno Rural Fire Protection District, which lent two large tents to the Sky Lakes Emergency Department. They originally set up the tents last March in preparation for a COVID-19 surge early in the pandemic, but Klamath Falls' rural location meant the surge didn't arrive until that winter.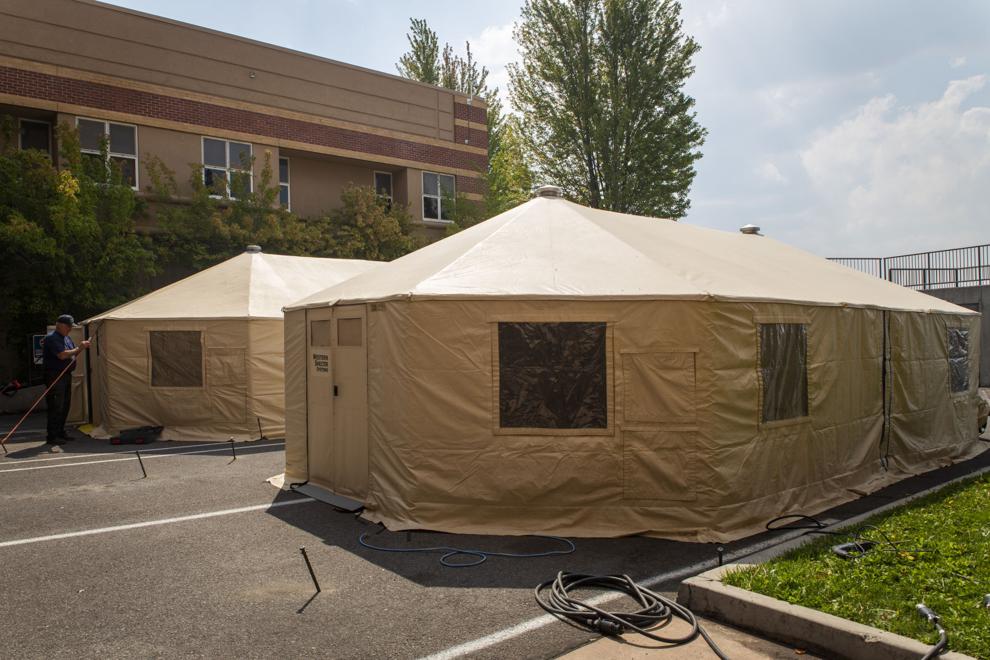 Now, Hottman said the extra space should help the emergency department cope with an increased number of visitors, both COVID and non-COVID. What kinds of patients the tents will be used for has yet to be determined, but Hottman expects them to be in operation by the middle of next week.
"There have been times when it's been very busy in the emergency department," he said. "It's just part of all the preparedness."
The help comes to Sky Lakes just as the hospital reports its highest COVID-19 patient counts since the beginning of the pandemic. On Thursday, Sky Lakes reported a record-setting 27 patients (three of whom were vaccinated) in the COVID-19 ward, which had to be doubled in size last month in response to a surge in local cases and hospitalizations.
The surge also accompanies a general uptick in people visiting the hospital for reasons other than COVID-19. And Sky Lakes modeling expects the number of COVID-19 inpatients to double between now and October.
Though the number of COVID-19 patients only went down by two by Friday morning, Sky Lakes reported that it was no longer in "surge" status and instead had been downgraded to "strain" status. Though the preparedness level depends on a multitude of factors including patient conditions, staff availability and the total patient census beyond the COVID-19 ward, Hottman said the infusion of new staff has been a major factor.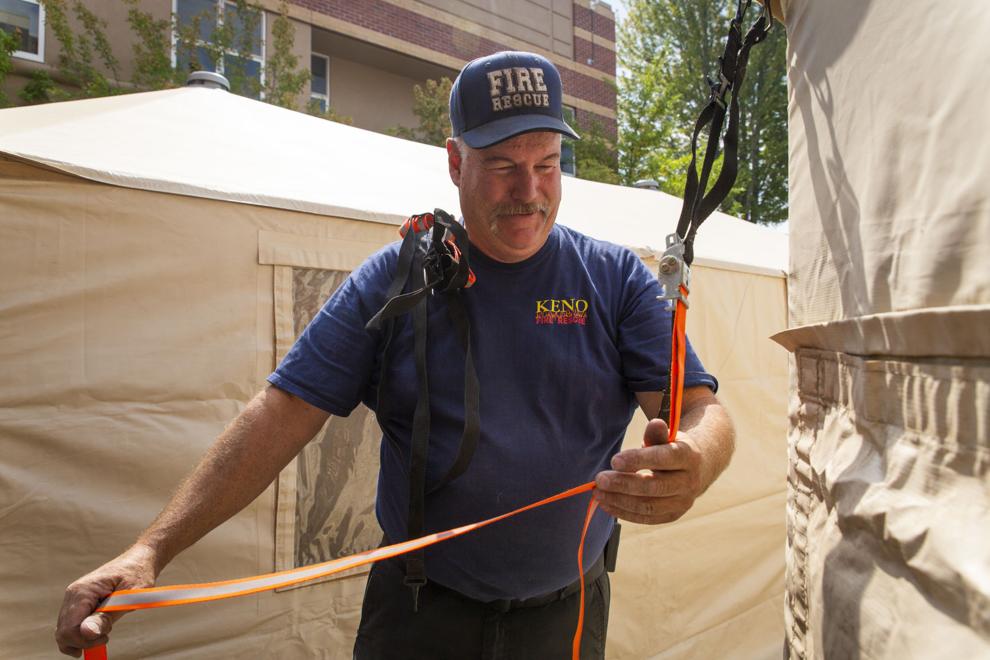 "This is a team sport," he said. "There is no pretense of trying to do it alone. In Klamath Falls, it is a bit of a tradition to take care of each other."